Fixed Line
On the second day of the connect conference 2022, the presentations focused on current developments in the fixed network. They also addressed the question of how we can work together and jointly break new ground in fiber-optic expansion.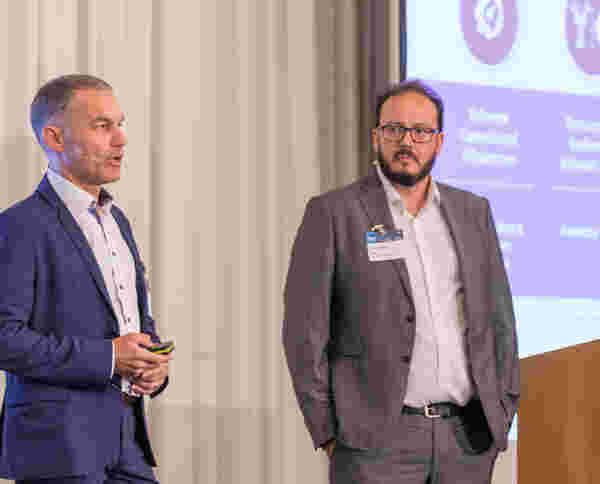 Volker Klink & Fernando Rex



NTT Data

Volker Klink (pictured left), CC Lead Telco Solutions, Head of Network Technology Telecom & Media DACH, and Fernando Rex, Partner at NTT DATA Telecom & Media EMEAL, highlighted new ways to increase value in the fixed network and optimize fiber rollout in their joint presentation. Among other things, they observe an increasing decoupling of services and networks.

Statement V. Klink: "These new companies can build up their networks their whole infrastructure from scratch in a green field which means they can use very efficient processes and also new IT systems and on the other hand they can sell their capacity of their fiber networks to multiple CSPs. There's a much higher utilization of their networks which means higher incomes."
Statement F. Rex: "We can use data analytics to make the right decisions. We can use it to reduce cost in terms of operations and network deployment. We can optimize the network operations processes automating through the usage of analytics the resolution of incidents but also reducing the field services management cost. That is a very relevant piece of cost for this kind of companies. We can optimize also the energy consumption. And we can use it to predict the demand that they will have in a specific area."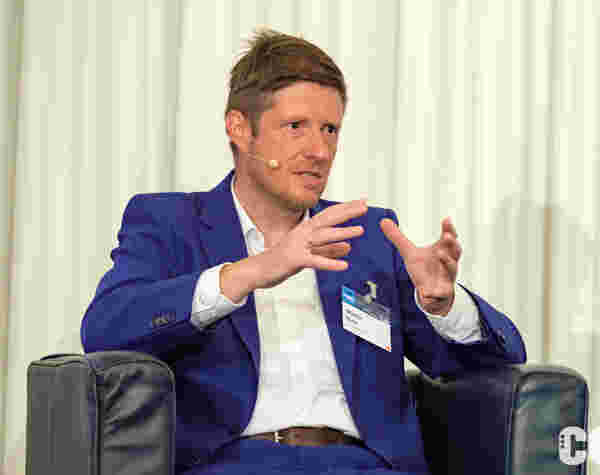 Martin Butz
O2 Telefónica

Martin Butz, Director Carrier Management & Roaming at O2 Telefónica, spoke about the different access technologies in the fixed line network and the importance of partnerships in the German telecommunications market.
"We as Telefónica don't have an own fixed line network. So I'm quite neutral against technologies… I guess our key proposition is that we are listening better to the customer and we are able to say what do you need. Do you need cable, do you need VDSL, do you need fiber? We can face customer`s demands… Serving the end customers need in our opinion is the way to success and this we cannot do alone. We can only do with strong partnerships."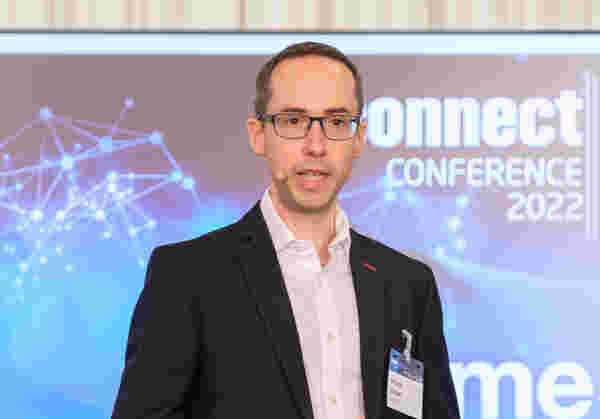 Philipp Bichsel



Swisscom
Philipp Bichsel, SVP Network Planning & Business Development at Swisscom, talked about broadband expansion in Switzerland. His topics were the current gold-rush mood in FTTH expansion, the differences between the necessary and the desired bandwidth supply of customers, but also the immense regulatory restrictions.
"After an initial FTTH rollout which we started in 2008 in the big cities of Switzerland using a point-to-point network topology we actually stopped FTTH construction in 2015 and we switched to FTTS… We bridged the remaining 200 meters to the buildings on the existing copper cable leveraging the G.Fast technology and thereby allowing around 300 to 400 megabit on the copper line per customer… We are now upgrading FTTS to FTTH. So we are also building fiber on the last 200 meters into the flats and we now switched to a point to multi-point architecture… That strategy has really paid off."
Soeren Wendler



Deutsche Giganetz

Deutsche Giganetz, founded in 2020, is one of the greenfield fiber optic companies that want to give new momentum to FTTH expansion in this country. Soeren Wendler, CSO and co-founder Deutsche Giganetz, presented current projects and his company's expansion strategy. He also highlighted the benefits of private investment in fiber infrastructure projects and the importance of close cooperation with municipalities and other involved parties.
"It's unbelievable, even today more copper connections are put into operation than new fiber connections are built. But it's time for hope for Germany. More than 50 Billion Euros private capital is on the way to be invested in Germany. There's a lot of capital in the market and this is a result of worldwide low and partially zero interest rate politics. And this immense capital is looking for really safe opportunities in this world. Germany is a very safe country, has very solid general conditions and also infrastructure is in this point a very attractive investment."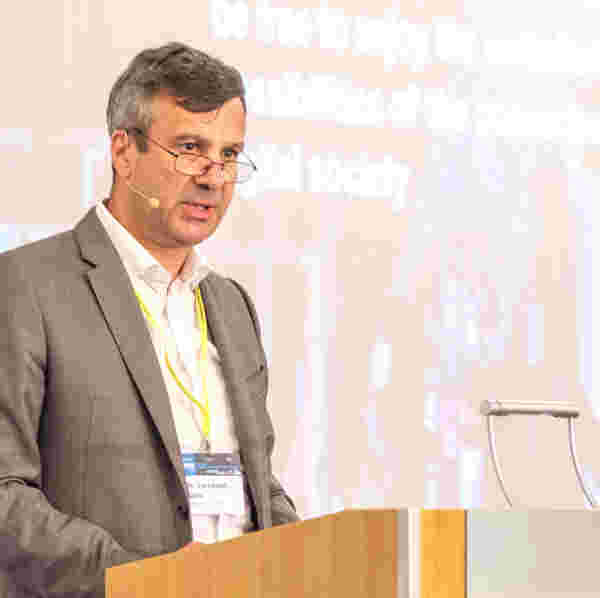 Dr. Christoph Klein
Eurofiber

In his presentation, Dr. Christoph Klein, Managing Director Eurofiber Germany GmbH, addressed the advantages of open fiber optic networks that grant all providers non-discriminatory access. Eurofiber itself operates a fiber optic network with approximately 60,000 kilometers and 11 data centers in the Benelux countries, France and Germany.
"We believe that open access networks for fiber connectivity and cloud infrastructure will become the norm soon in Europe. If we only look at the growth of edge computing in the streets of our smart cities and quite soon the guidance which will be needed for self-driving cars, if you look at the rollout of 5G networks, the spectacular growth of IoT applications in general - one thing is very clear to us: We will not only need more fiber. We definitely need more efficiently sustainable used fiber. To us shared infrastructure will be an imperative for the way we connect in the future."
Presentation on Youtubeconnect conference Podcast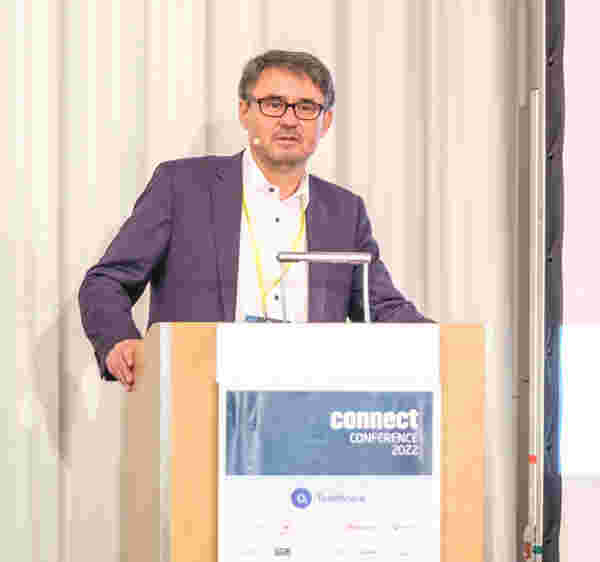 Jens Schaller



Sachsen GigaBit
Sachsen Gigabit is part of the regional energy provider Sachsen Energie. Jens Schaller, CEO Sachsen GigaBit, reports on how his company is tackling fiber optic expansion in the Dresden region with the help of private investment and with government funding programs.
"The expansion of the fiber optics is the basis of the development of the Gigabit society. In this respect despite all the difficulties we are in – even now and still might be more in the future – there can be only one message: Take out the best. Let's go, let's go now and let's go together."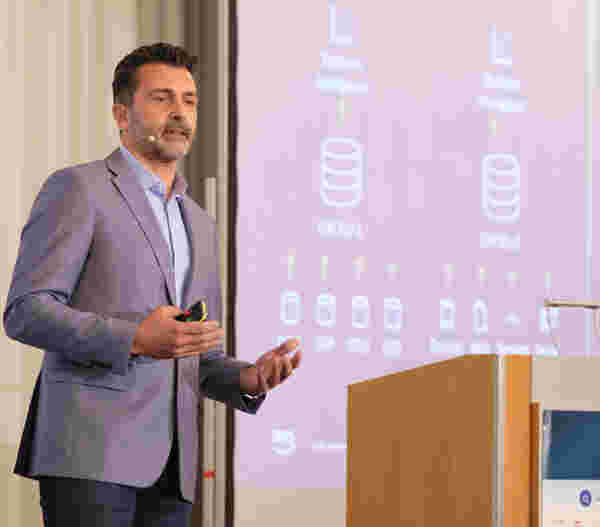 Rui Frazao



Amazon Web Services (AWS)
In his second presentation at Connect Conference 2022, Rui Frazao, Global Telco Solutions Architect Leader Amazon Web Services, illustrated how AWS telco and cloud experts can create value for fixed-line CSPs and their customers with a few real-world examples.
"We're providing a seamless platform from edge to core of cloud infrastructure that has similar services and ways of accessing APIs and tools which is important for the development community. We're working with the telco CSPs as well as their partners to port those applications into this seamless environment. We are re-imagining the customer experience by enabling a better way of using your data building the data lakes and helping with AI/ML tools. Gaming is an example of enhancing the network experience for the end consumer - we can bring the additional elements that provide the expected performance. And lastly we can help the fixed network CSPs unlock growth by collaborating in areas where we can bring additional either content or applications that they can build on top of existing propositions."
Container for the dynamic page
(Will be hidden in the published article)