Container for the scroll indicator
(Will be hidden in the published article)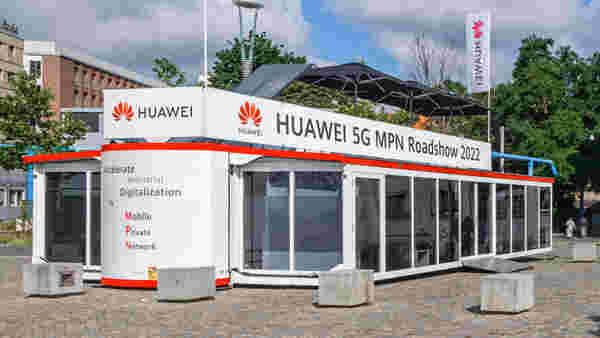 In Dresden, the visitors of the connect conference were also able to experience the considerable importance that private 5G mobile networks already have in the Chinese economy. In China, more than 3,000 commercial 5G applications have already been implemented in industrial environments. The technology group and network supplier Huawei presented a few selected practical examples from the fields of logistics, security and production as part of its "5G Mobile Private Network (MPN) Roadshow 2022" at the Postplatz in Dresden.

On display here were applications with automated guided vehicles, AR/VR-supported testing and repair work on pipelines in a smart chemical factory, and camera- and AI-supported inspections in printed circuit board assembly. In the process, there was also 5G to touch like the cordless screwdrivers equipped with SIM cards. The experts present on site explained the projects on the basis of video presentations and by using built-up working demonstration models. For this purpose, the Huawei team had set up a 5G campus network in the frequency range between 3.4 and 3.8 GHz. The local mobile network consisted of two passive antennas, radio unit (RRU), baseband unit (BBU), and an additional server that provided the software for the demonstrated applications. To meet the high demands for 5G performance while minimizing power consumption, for its campus solutions Huawei prefers network technology optimized with tailored chips such as ASICs and FPGAs.
Listen to our podcast

A Portrait: Huawei's fields of business and culture of innovation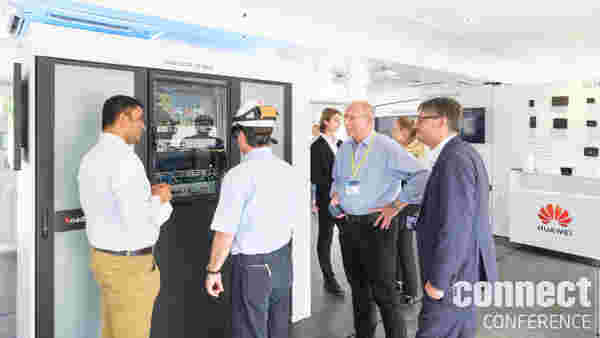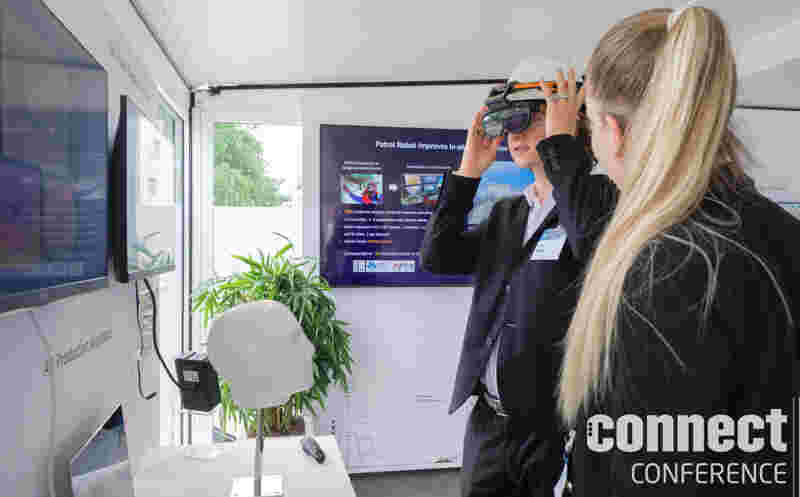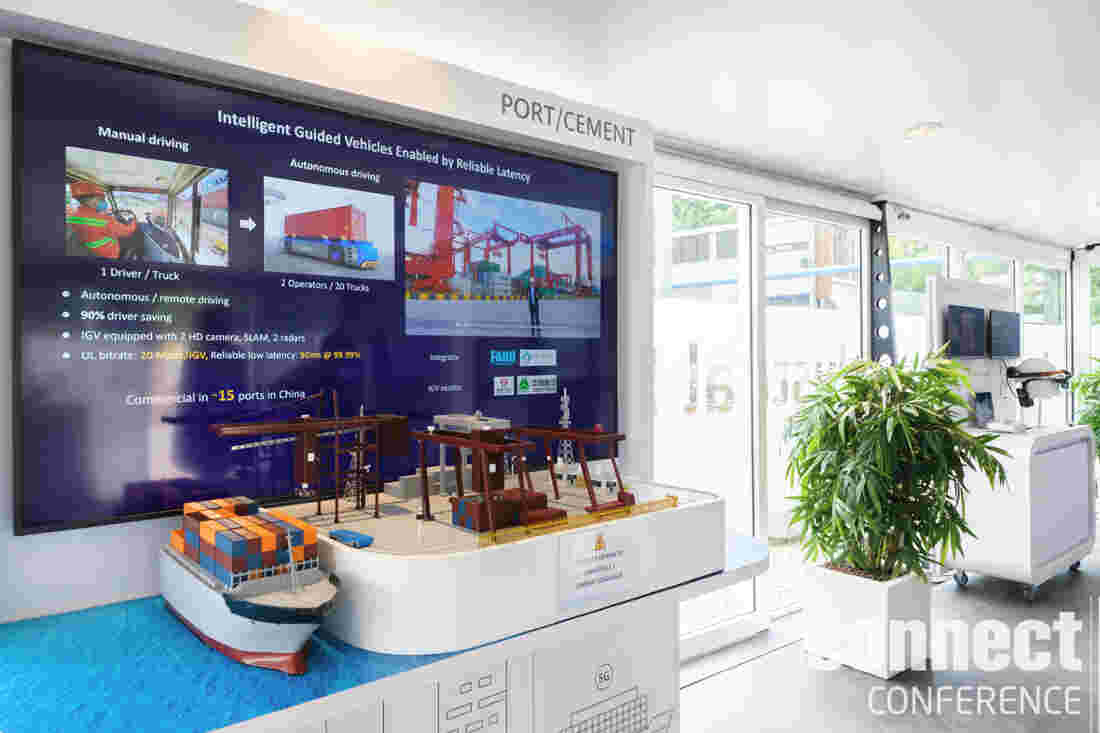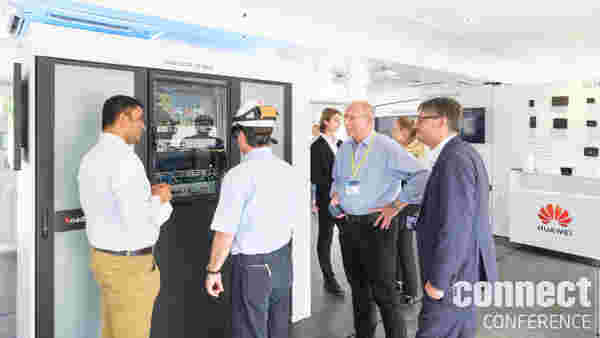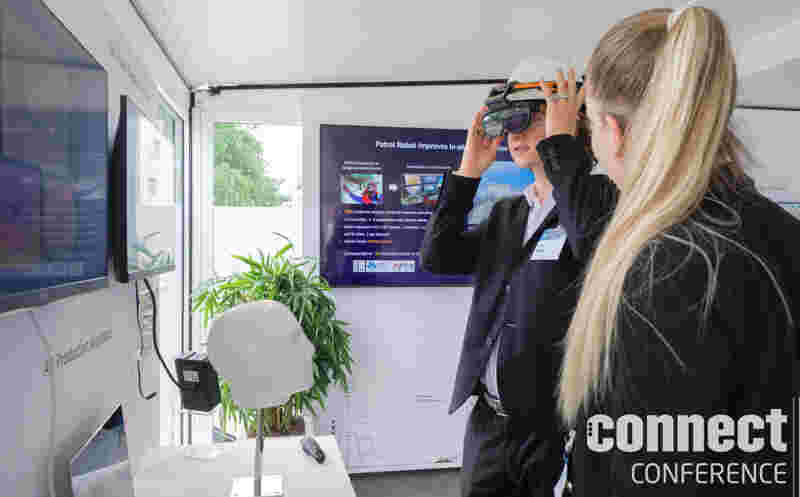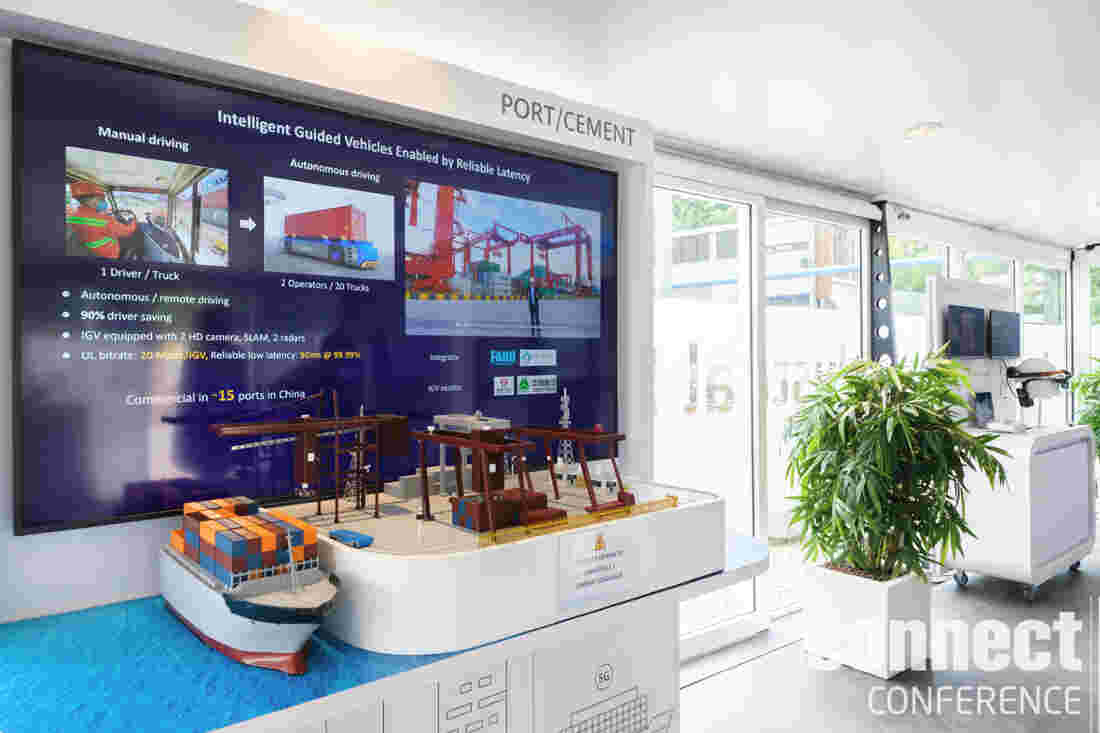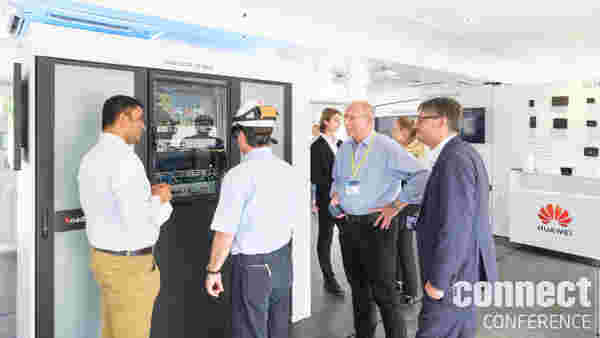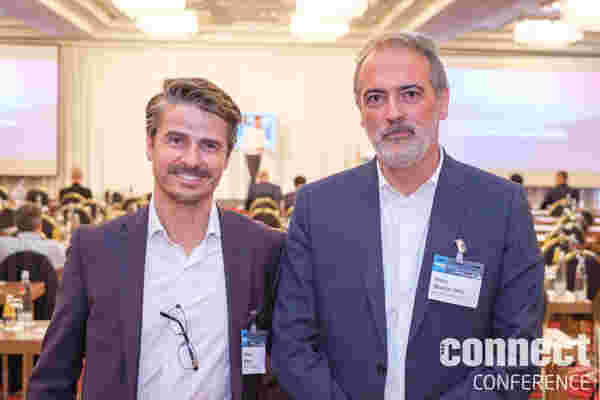 Enrique Moreno & Jesús Martin Tello

NTT Data
In their joint presentation, Enrique Moreno (left in picture), Senior Vice President - Head of Telco & Media Industry, NTT Data DACH and Jesús Martin Tello, Professor at IE Business School and Partner of NTT Data, showed how the telecommunication sector can become more sustainable and efficient and thus can lead the way for other industries.
Statement J.M.Tello: ""On the road to a Zero-Touch-Network there are three key levels – automation, AI/Machine Learning and Network Slicing. In terms of Network Slicing we are right now delivering a proof of concept with our partners. We are applying the specifically Network Slicing to take advantage of RAN sharing capabilities. This is critical because at the end you are using the same hardware to create different virtual networks for different operators…. Using just one hardware for all the tech operators this means reducing the space this means reducing the energy consumption this is the real approach for network slicing when trying to be sustainable."
Statement E. Moreno: "When we talk about sustainability and when we talk about returns we talk about the whole industry. Not the telco by itself is going to be sustainable. It's going to help other industries to also be sustainable…We have the disruptive technology 5G. We have a lot of services, we have AI and cloud. We can put all together… and we can do it in sustainable way."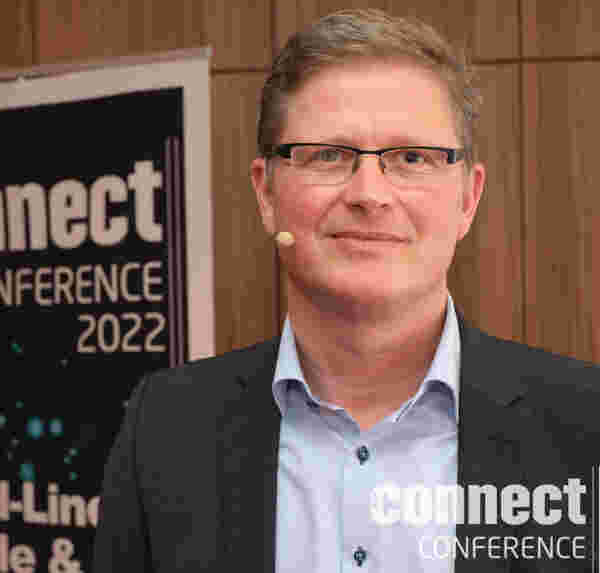 Jan Busch



O2 Telefónica
Jan Busch, Director B2B Technology Solutions at O2 Telefónica, talked about private 5G mobile networks. He gave a market outlook, presented typical use cases and reported on the challenges on the side of enterprise customers.

"The customers very often need quite a lot of consulting and help in addressing the different topics... They want to understand which partners are long-term actually the ones that are going to serve and to talk with them together. So for the customers it's really a new environment that they need to understand and which is pretty complex… I think it's a challenge for us as an industry to solve this complexity for the customers. But when we do that I think the market will explode and will be huge."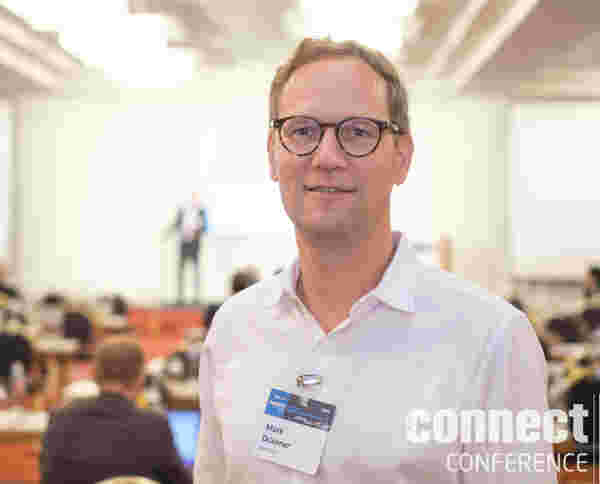 Mark Düsener

Swiss

com
Mark Düsener, EVP Mobile Network and Services at Swisscom, took us on a visionary journey from telco to techo. The highly automated, cloud-native networks of the future will be optimized in operation, so that his company will largely get rid of test labs. The fundamental internal change has already begun – for example, with the transformation of employees and working.
"We heard a lot on virtualization. I really dislike the word nowadays. Virtual still is we're just transforming a physical box into a virtual box. Cloud nativeness is getting rid of boxes. And we as an industry we're not there yet neither us as operators nor our suppliersecause cloud nativeness means a true independence between the network functions and the underlying infrastructures which we don't have as of today… In a true cloud native world a network function will be started and if it doesn't work properly it will be killed either manually or automatically and the new one will start it to really serve the load we have. This is something we don't do but imagine if we would."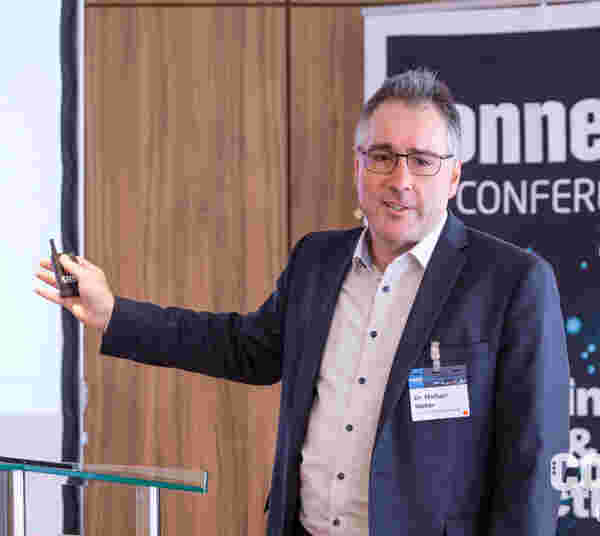 Dr. Michael Weber
Desay SV Automotive Europe
In China, the Desay SV Group is one of the leading suppliers of display systems and in-vehicle infotainment solutions. Dr. Michael Weber, CEO Desay SV Automotive Europe, addressed the trends and challenges for autonomous driving. He also explained what is important for smart antennas in vehicles.
"The experts of our headquarter clearly say: There will be no full autonomous driving without an connection to a mobile data network that does some processing and brings some information… It is all about predicting traffic situations earlier than humans can do and this also requires a close interaction with a network that collects all the data along the street. I think there is a lot of business for 5G but there is not one question asked who will pay for that."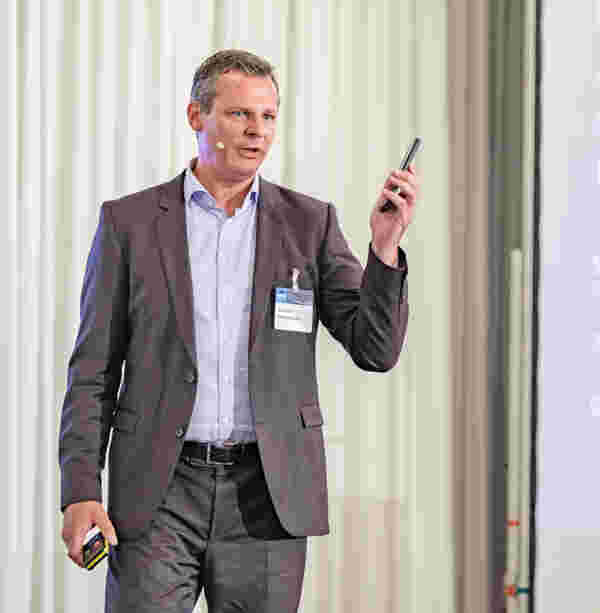 Sascha Hellermann



Cocus AG
In his presentations, Sascha Hellermann, Management Board Cocus AG, focused on campus networks-to-go, more precisely on Open-RAN-based private 5G mobile networks. He also presented concrete 5G campus solutions and applications that the IT solutions specialist has implemented with its customers. These include, for example, the seaport of Wismar and the Fraunhofer Institute for Applied Information Technology (FIT) in St. Augustin.

"With 5G you can run your own network on a private frequency spectrum. No one is allowed to use at the same area the same frequency spectrum. A Wi-Fi network is based on public frequencies. Any smartphone any other application even the remote control car by your son is disturbing those networks. So if you want to run an interference-free network a 5G mobile private network has way more benefits towards a Wi-Fi network. 5G meets the requirements for industrial IoT use cases."
All presentations and Podcasts of connect conference 2022
Or directly in our Webmag.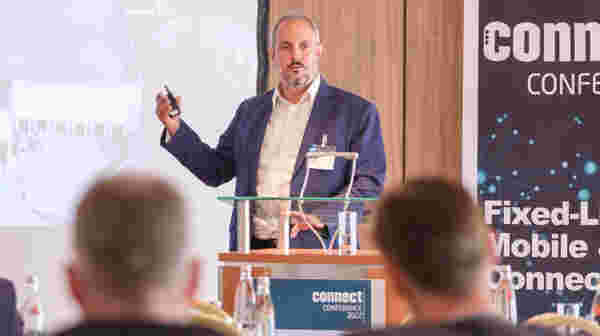 Bela Virag

Arthur D. Little
Bela Virag, Managing Partner Arthur D. Little, shared his experience as a management consultant in many 5G mobile private network projects with the audience and explained how communication service providers (CSPs) can operate successfully and profitably in the new business field.
"So really my pitch today is: If you think about a MPN and you are doing the proof of concepts (POCs) that's great - do your POCs learn from that. If you don't have a strategy of how you can get into volume stop the POCs. You will be losing money because complexity will eat it. If you do 10 POCs that's great you cannot do a hundred because your CTO at one point will say: You know I have a big network to take care of. I cannot take care of only the small places. So think about how we can get to thousands or potentially tens of thousands of MPNs out there."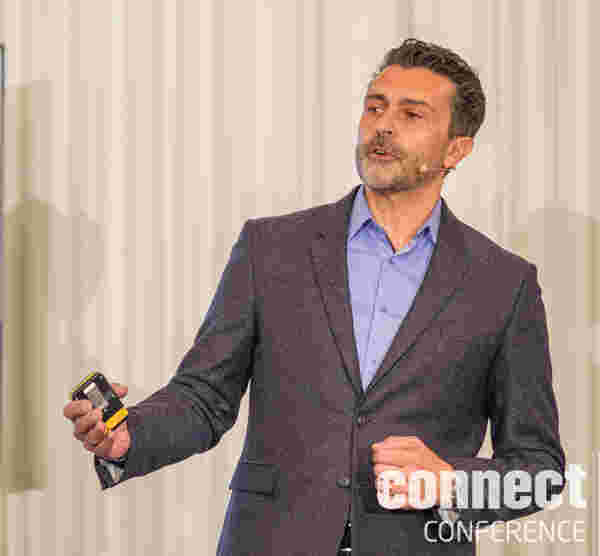 Rui Frazao
Amazon Web Services (AWS)
Rui Frazao, Global Telco Solutions Architect Leader AWS, used already realized collaborative projects to explain how his company can accelerate the technological change in the telecom industry. From his point of view, 5G applications with low latencies need a strong software developer community in addition to the edge cloud.
"We are helping mobile network operators to bring them capabilities to do the transition to cloud infrastructure. We're helping them transforming their 5G core and deploy the network in an innovative way, developing use cases where they can monetize 5G and unlock further opportunities within the mobile edge cloud."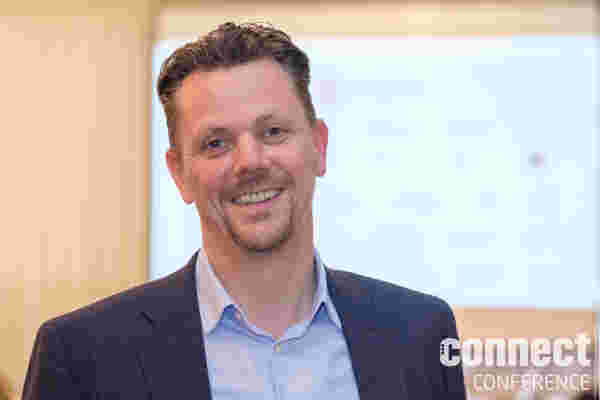 Stefan Winter



Rakuten Symphony
In Japan, Rakuten has built and is operating the first public, fully virtualized mobile network. Stefan Winter, Director Sales Europe at Rakuten Symphony, gave a closer look at his company, presented the latest figures on the new type of network and explained the advantages of the Open RAN architecture.
"It's cloud-native, I guess that's what it's all about, that we can move fast. We first deployed a unified cloud with disaggregated radios, and we did it with massive automation. It takes us four minutes to provision 5G base stations, 8.5 minutes to provision 4G, online service activation three minutes. We have a one-to-twenty thousand engineer subscriber ratio. And a new network feature is deployed in six days... So far, we have deployed 275,000 cells in the network in Japan, and the operational headcounts are 250. That's quite okay, at least it helps us reduce investment costs."
Presentation on Youtube (Latest Progress from Japan)Presentation on Youtube (Software Automation)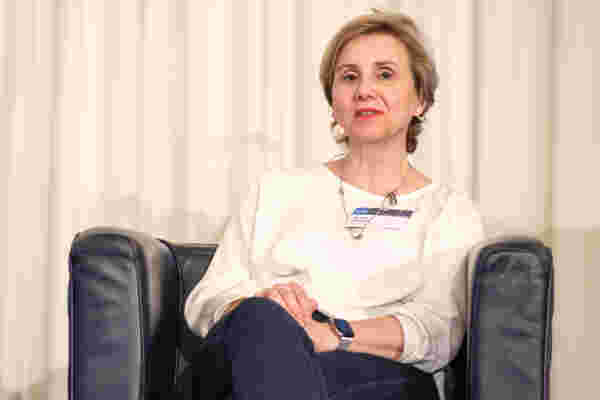 Anita Döhler
NGMN Alliance

Next Generation Mobile Networks (NGMN) is a global community project involving 80 companies in the telecommunications industry. Anita Döhler, CEO NGMN Alliance, gave an insight into the work of the organization, which is currently focusing on network disaggregation, sustainable and environmentally friendly mobile networks and the system requirements for 6G.
"We know that by 2050 we need to have a complete zero net solution. By 2030 the carbon emissions need to be halved by from today's level. In addition everyone here in the industry knows that we will need to cope with a significant increase in traffic. So network energy efficiency has a major role going forward and this is also very important when we will speak about 6G but not only…. We need to collaborate much more not only within the industry to achieve a clear picture and common methodologies how to measure such carbon footprint. But we also need to work actually and to collaborate cross-industry right here."
Container for the dynamic page
(Will be hidden in the published article)