Mobile Communications
The first day of the connect conference 2022 focused on 5G mobile communications. In more than 20 presentations, the top-class speakers gave the attending expert audience insights into the trends in network technology such as Open RAN or Edge Computing. Other key topics were 5G campus networks, new business models for the telecommunications industry, connectivity in the automotive sector, sustainability and security. And of course, there was an outlook on the future 6G networks.
Container for the scroll indicator
(Will be hidden in the published article)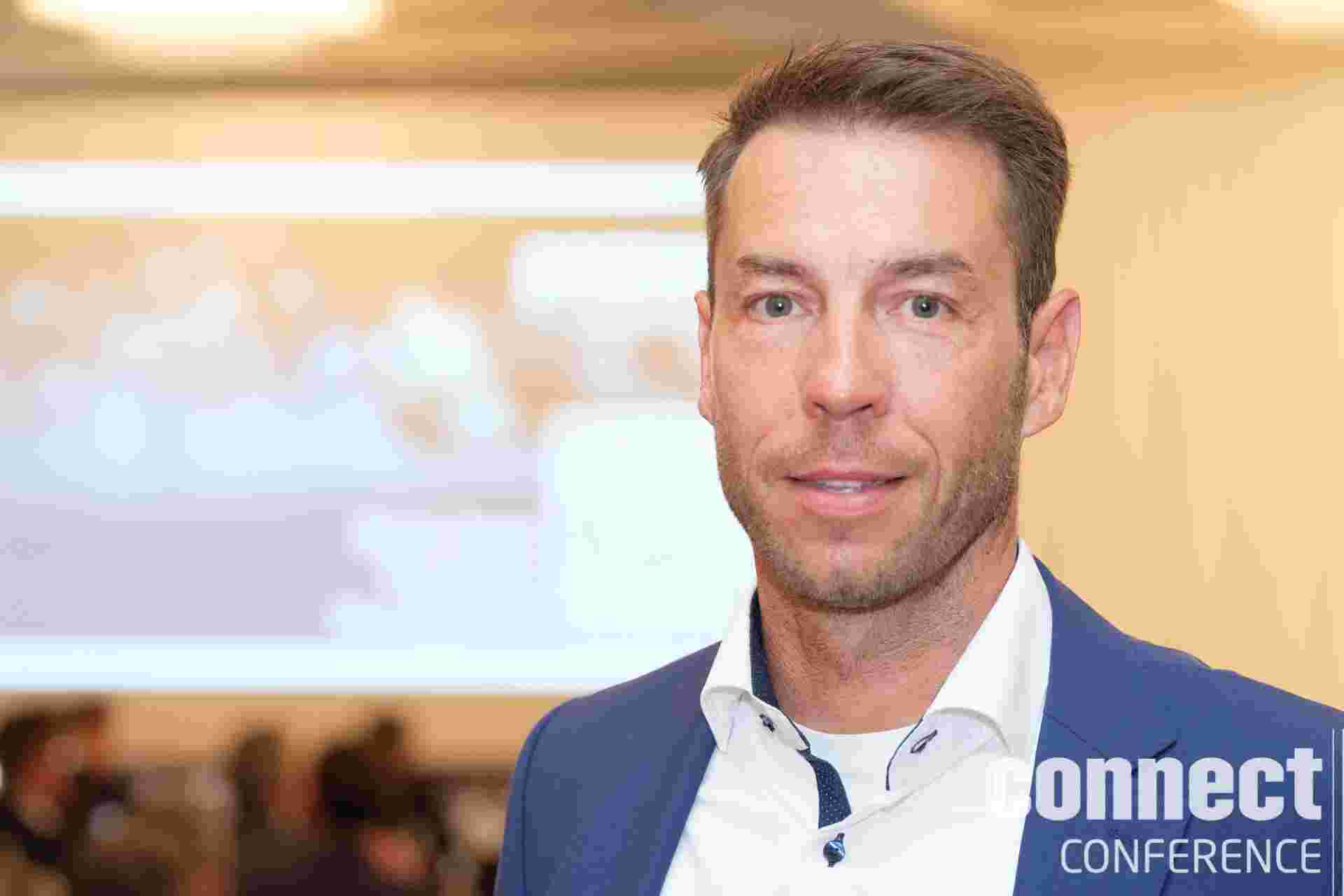 Jochen Bockfeld
O2 Telefónica
In his opening speech Jochen Bockfeld, Director Technology Common Services Telefónica Germany, talked about the future of mobile connectivity in Germany. For him, as a representative of a mobile network operator, investments in infrastructure, the merging of networks and IT, new partnerships and new working models are the decisive steps on the way to better connectivity in the future.
"Customer demand is changing. So when we talk about building 5G networks when we talk about Industry 4.0. It's all fine when we talk about technology and what is possible. But if there's no concrete use case if there's no problem statement that needs to be solved it's useless. So therefore it's important to understand what our customers are looking for what do they need what is the problem we have to solve."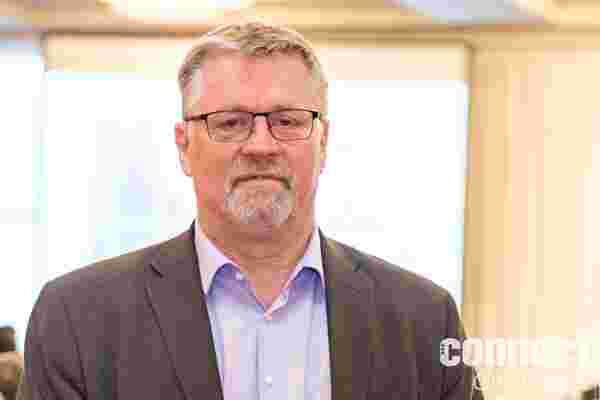 Dr. Michael Lemke



Huawei
Dr. Michael Lemke, CSO Huawei Technologies Germany, gave an overview of the global 5G markets in his keynote speech. He also talked about future consumer and industrial applications, the demands of corporate customers on network operators, and the technical progression to 5G Advanced (3GPP Release 18) - especially with regard to the security and sustainability.

"We see an expectation of 2.2 billion users of 5G in 2025 already. One of the let's say flourishing businesses is at least and indeed the fixed wireless access. So that means the substitution or the complement of fiber to the home with the capabilities of 4G and 5G. But the industry potential is outpacing the other one by far. So that is one of the promises for the future."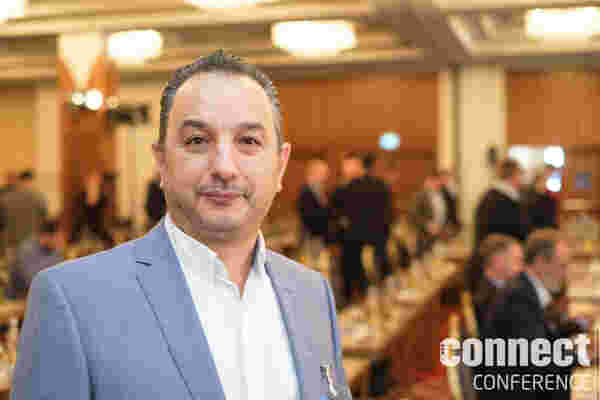 Karim Mchirki
6Wind
Karim Mchirki is VP of Product Management at 6Wind - a global company which is involved in the development of networking software solutions. Karim Mchirki's presentation focused on how the telecom industry can accelerate its transformation from a network-centric to a customer-centric technology provider with the virtualization of core networks and the telco edge.
"We need more services, we need more innovation, we need more flexibility, of course we need more efficiency and more scalability. So these challenges in fact and these values we need to bring to the network can be handled through the benefit of the virtualization."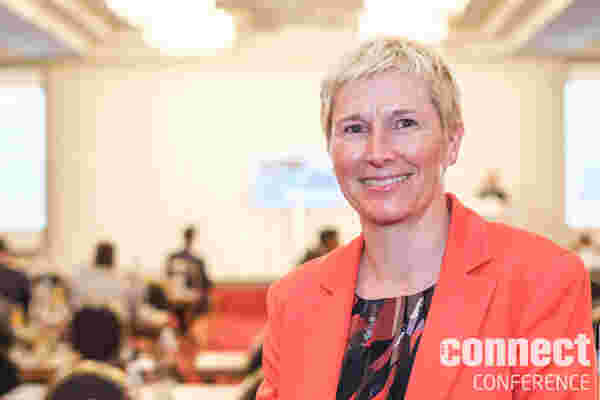 Anne Stephan
Rohde & Schwarz
Anne Stephan, Vice President Critical Infrastructure & Networks, Rohde & Schwarz talked about the challenges of measuring and testing private 5G networks. The use of new interactivity tests and intensive data analysis with the help of AI and Machine Learning will help to meet the high demands on quality, security and reliability of services. She thinks that Open RAN and broadcasting over 5G will be relevant trends in mobile communications.
"We have been very early in acquiring our own 5G frequency and apply it to our factories in Germany. This helps us really to get first insights about how to use a private network to be really the end user of a private network in a factory. So what problems are our customers having with that, how can we learn, how can we test our equipment, how can we better support our customers and partners with the industry. Of course as we are the owner of the production it also helps us to keep our production efficient and also cost optimized and making use of all of the nice 5G features."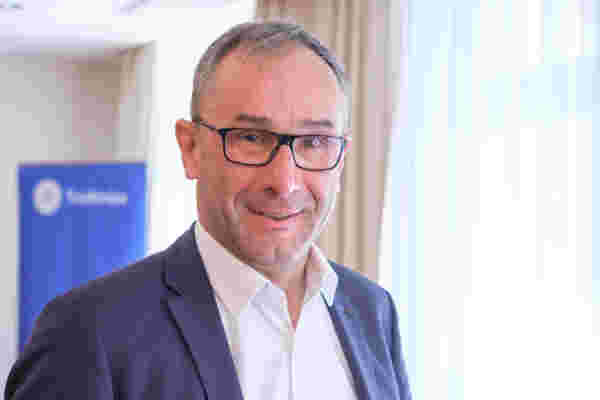 Bruno Jacobfeuerborn



Deutsche Funkturm GmbH (DFMG)

In his presentation, Dr. Jacobfeuerborn, CEO of Deutsche Funkturm, reported on how the Tower Company is driving forward the development of new mobile communications sites. Other focal points of his presentation were the digitization offensive in his company and the path to more sustainability in the energy supply for the company's mobile network sites.

"We're building concrete sites. On the other hand we're doing a lot of softwareization to really digitize our company. Especially we started in a way to say everything what can be digitized we will digitize. With Robotic Process Automation we automated 220,000 processes…30,000 hours have been saved. The people are happy because they have so much work to do. They are happy if you say okay let's see that we can really reduce workload. But that is not easy by the way."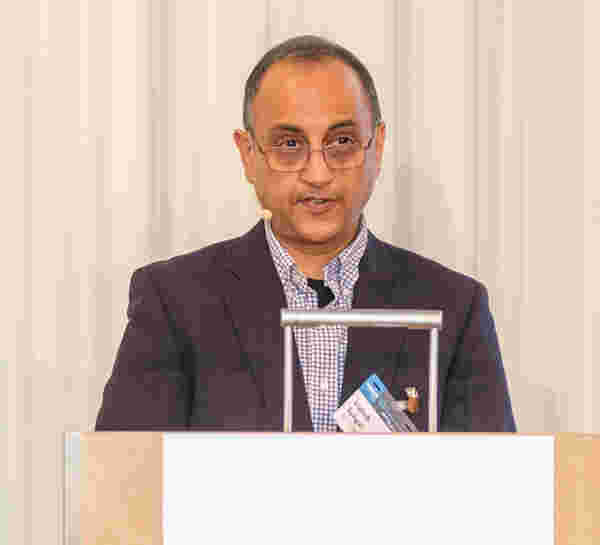 Viplob Syngal

NEC Europe
In his presentation Viplob Syngal, Head of Business Development Global Open RAN Center of Excellence NEC, addressed the benefits of open access networks. He recommends that network operators invest upfront in the Open RAN potential and he sees system integrators in a key role in meeting the challenges of this technology disruption.
"Indeed 5G is just not another G. Openness and flexibility will be key going into the other Gs. And the sooner we try to make that transformation - and it's not just a single transformation of mobile network operators but an industry transformation that's on its way - Open RAN will not just be about today I think it'll impact the future Gs."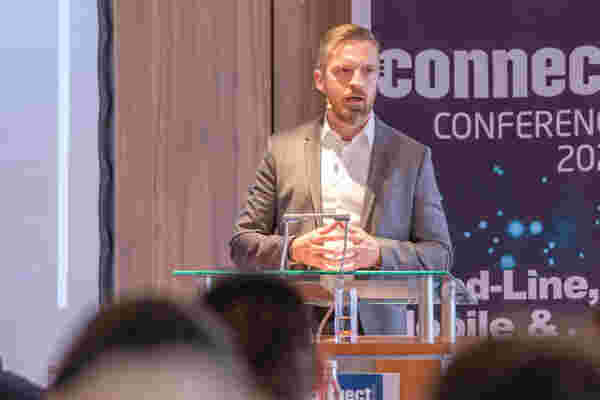 Christoph Heuer
Vantage Towers
Christoph Heuer is Head of Legal & Regulatory Strategy Germany at Vantage Towers AG - a company with 82,000 antenna sites in Europe, which went public as a Vodafone spin-off in 2021. In his presentation, he showed how tower companies can accelerate the 5G network rollout and what they can contribute to more efficient and sustainable connectivity.
"As a neutral host we are enabling a reduction of carbon emissions and freeing up capex for the mobile network operators because they need it for their broader 5G rollout. And we are also delivering indoor solutions, campus solutions that are a crucial part of the end-to-end 5G rollout."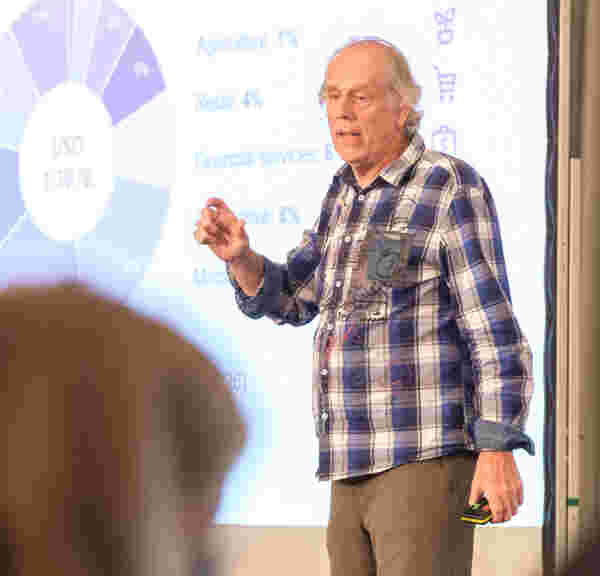 Stephen Brobst



Teradata
Stephen Brobst, CTO Teradata, highlighted the value of data in the 5G era in his presentation. He explained that so far 80% of the data collected in the telecommunications world is not being used. He sees new opportunities for the telecommunications industry in new data-centric business models.

"We need to change. We need to get uncomfortable with what we're doing today and we need to do things differently...We don't want to be the dumb pipe. We want to be the smart digital partner which provides access to data services so that our clients, other enterprises can make smarter decisions for their customers…We need to understand capabilities like how do feature engineering how do you take raw data transform the raw data into features that can be the fuel for the deep learning and AI algorithms that really create the differentiation."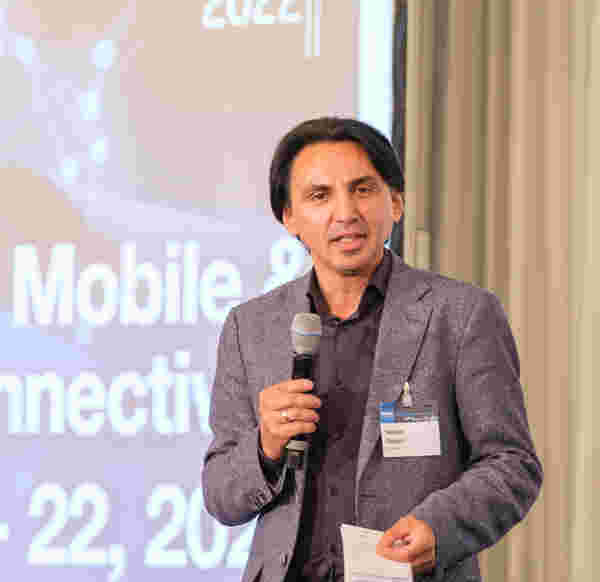 Hakan Ekmen

Umlaut
Hakan Ekmen, CEO Telecommunication Umlaut – Hakan and his team examine mobile and fixed networks on an international level. At the Connect Conference, he gave an overview of the global 5G development and the current performance in fixed networks.
"For me as a technical-minded person it is important how Open RAN is working. Is it really functionally working? Are the features there? Is carrier aggregation working? How is the performance? And for this purpose we built up our own Open RAN network that's on our rooftop now in Aachen… In public mobile networks the only deployment I would see as mature at the moment is in Japan."
Container for the dynamic page
(Will be hidden in the published article)