Container for the scroll indicator
(Will be hidden in the published article)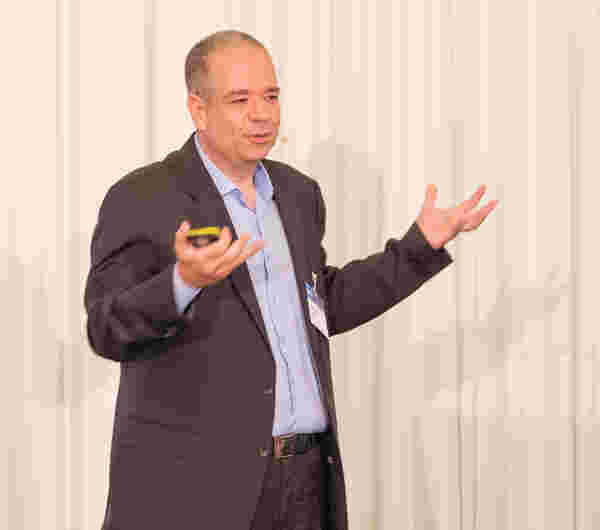 Jean-Paul Chaib



Meta

The Facebook successor company sees the Metaverse as the next version of the Internet. The presentation by Jean-Paul Chaib, EMEA Director of Connectivity Partnerships at Meta, showed what the Metaverse can be/is and dealt with the requirements for the connectivity ecosystem and the user devices that must be met so that the real and virtual worlds can interact in the future.
"It's a number of innovations that are all about getting latency as small as possible and getting computational power as close as possible to the end user - which in the case of Meta doesn't necessarily have to stop at the telecom operators let's say network. It could even happen in the home - again now I'm not talking about 5G - we can definitely envisage that some processing would happen for example on a companion device or whatever you're wearing or on your own Wi-Fi router or anything like that…We're not going to build the Metaverse alone for sure. We're not going to build it without the telecom industry working with us and other players as well."
Presentation on Youtubeconnect conference Podcast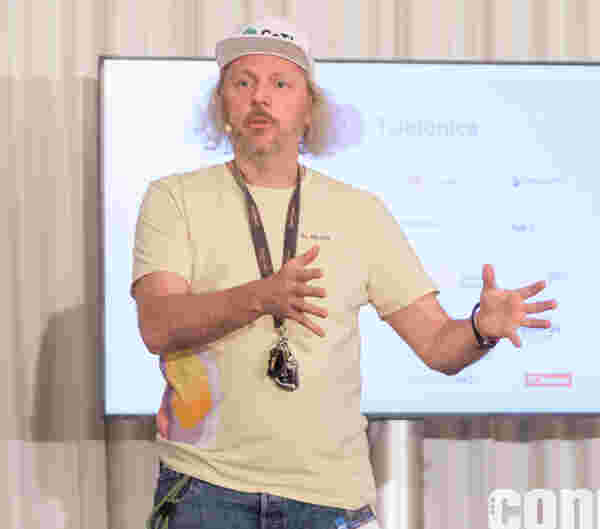 Prof. Frank Fitzek



5G Lab
"Get in Touch with Metaverse" was the title of the presentation by Prof. Frank Fitzek, Professor TU Dresden and Coordinator 5G Lab Germany. Frank explained why the haptic experience is also important in interaction with virtual worlds and how we are developing networks that will enable tactile Internet and real-time communication.
"We really need a 5G Network that is fully softwarized. So in network computing there are two things that you all heard about Mobile Edge Cloud and Network Slicing. A Mobile Edge Cloud brings down the latency in the communication. If you interact in the digital room you know the digital sickness you get that you get dizziness when the video is a little bit lame. If you don't feel the touch in the correct way you don't feel the right stuff. Psychology people tell us video sensibility is 50 milliseconds, audio sensibility is three milliseconds and haptic one millisecond."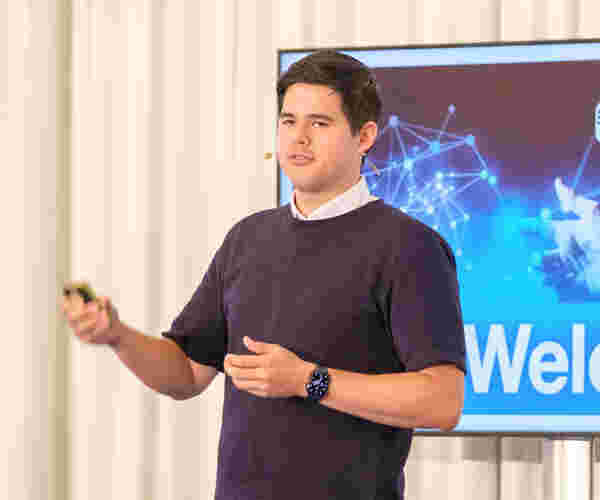 Robin Sho Moser



Eyecandylab
Eyecandylab is a five-year-old startup from the Wayra Innovation Hub in Munich. Robin Sho Moser, CEO at Eycandylab showed in his presentation how video streaming and augmented reality applications could grow together in the Metaverse. The startup has already implemented first AR projects in the areas of sports and entertainment with well-known partners.
"We enhanced the music experience of a music video of an emerging artist called Asiahn and have her perform in your living room for you personally. With our partners we captured her in Los Angeles. We then put this holographic rendering onto the cloud where then based on your connectivity would deliver either a high quality HD or a low resolution version. Instead of rendering all the content and graphics on the device as it is happening today we are able to use for example rendering in the edge to really deliver a more high fidelity experience. Because in the end when we talk about the Metaverse it's about delivering an experience that is as close as possible to reality."
Container for the dynamic page
(Will be hidden in the published article)