Container for the scroll indicator
(Will be hidden in the published article)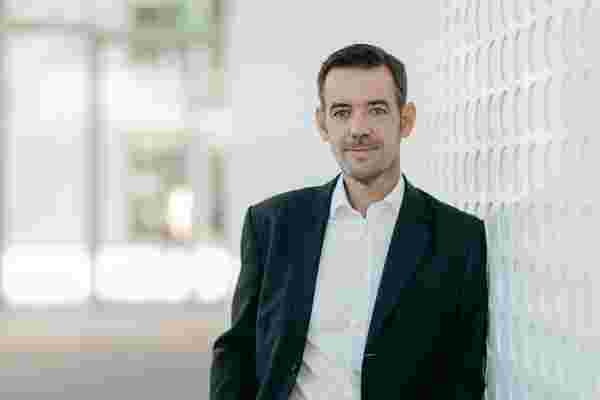 connect business: We are talking about 5G campus networks here. Apart from that, what are the other focus points of O2 Telefónica in the B2B sector?
Karsten Pradel: We offer our business customers customized O2 business tariffs for mobile telephony and data usage. That is our classic core business. Another growing focus of our business is modern networking solutions for industry and SMEs. These include, above all, 5G campus networks for networked production and logistics processes. We also offer SD WAN architectures for the flexible connection of sites and branches. Added to this is our IoT business, for example via our Telefónica KITE platform. With these solutions, we help our customers to drive forward their own digitization and achieve greater efficiency. This is a solutions business, because 5G campus networks, SD WAN or IoT projects are not off-the-shelf products.
connect business: Let's suppose a company needs a 5G campus network at its sites to achieve its digitization goals. How does O2 Telefónica support business customers in planning, implementing and operating private mobile networks?
Karsten Pradel: As a partner of the industry, we are the first one to call for such projects. We can take over the entire project management for our customers. This begins with the selection of the right technology and IT partners. If required, we can also manage the entire process - from planning and construction to operation and maintenance of the 5G network. Here, it all depends on the customer's needs and objectives. Every 5G campus network is unique. There is no one-size-fits-all. We offer our customers an integrated department including experienced contact persons who take care of their individual solutions.
Karsten Pradel, Director B2B at O2 Telefónica




"Of course, we are all aware of the difficult macroeconomic conditions that companies in all industries are facing. The more important it is to make your own processes more efficient and digital as quickly as possible - for example, with private 5G networks."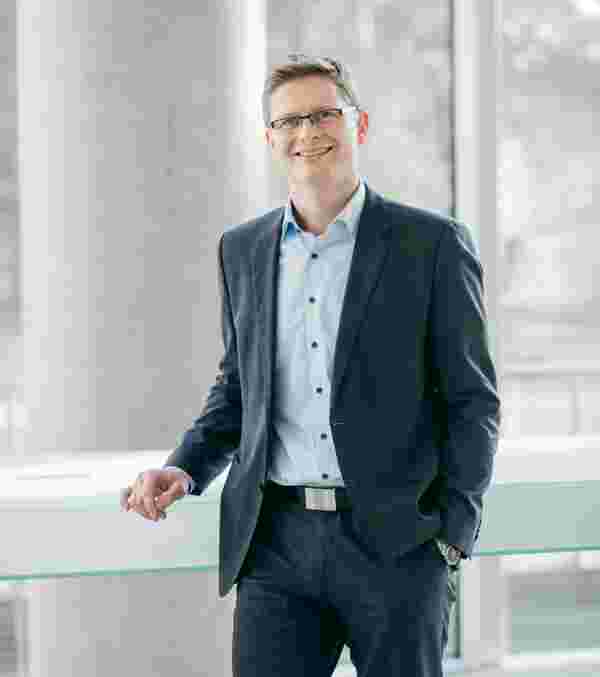 connect business: O2 Telefónica has implemented various 5G projects in the corporate environment here in Germany. These include, for example, Factory 56 for Mercedes-Benz Cars, Dataport, an IT company focusing on digital administration, and the Helios clinic in Leipzig. In which industries and companies do you see the greatest benefit and the best opportunities for private 5G networks?
Jan Busch: We receive numerous inquiries for our advanced networking solutions, especially from manufacturing and intralogistics companies. As a wireless technology, 5G delivers crucial added value for these customers in their business operations. We can intelligently network machines and systems via 5G and support accuracy in the production process. For this, our private 5G networks offer high speeds, extremely short response times, and secure and stable connections. Successful, fully networked production needs almost 100 percent network availability - and that's exactly what we enable. We also see immense benefits for the healthcare system – when we look at our project with Helios in Leipzig - as well as for the public sector, where we have already set up a 5G network for Dataport in Hamburg. We are also focusing on the logistics and energy sectors.
connect business: With around 46 million mobile lines in Germany, O2 Telefónica is mainly known as a network operator. From a technical perspective, what are the main differences between the development and operation of a public and a private 5G network?
Jan Busch: We are talking about two different approaches here: With our nationwide o2 network and around 28,000 sites, we supply 46 million customers with mobile communications. To this end, we are driving forward an enormous network expansion program. By ensuring stable availability, we ensure that our customers can make mobile calls and surf the Internet throughout Germany.
In the area of private 5G networks, on the other hand, we are very focused on the individual needs of our business customers. With 5G, we provide technical solutions for specific issues or challenges, such as automating production and logistics processes in companies and making them more efficient. The focus here is on independent, local networks.
Jan Busch, Director B2B Technology Solutions at O2 Telefónica




"We have already arrived at the real-time communication era with our private 5G networks. The response time with our 5G solutions is just a few milliseconds - faster than the blink of a human eye. What's more, gigabit speeds are possible for extremely data-intensive industrial applications."






connect business: What is the technical performance status of private 5G networks in practice today? Which technologies (such as SDN, cloud-based core networks, Open RAN...) are already being specifically deployed in enterprise networks today? For example, what performance metrics can industry realistically expect for time-critical and data-intensive applications such as the robot control or video monitoring?
Jan Busch: The 5G standard is already playing out its advantages and performance very well in the industrial sector, even over 5G standalone. We have already arrived at the real-time communication era with our private 5G networks. The response time with our 5G solutions is just a few milliseconds - faster than the blink of a human eye. What's more, gigabit speeds are possible for extremely data-intensive industrial applications. Basically, 5G is also the most advanced and secure technology if we compare it, for example, with other standards such as WLAN 6.
By using the cloud, we can significantly accelerate the construction of 5G campus networks. In addition, we directly offer the necessary interfaces to implement industrial applications. Together with AWS and Ericsson, we implemented a cloud-based 5G core network for a business customer and used it to realize modern production applications. Using 5G, experts can remotely upload important details such as digital plans to the smart glasses of the employee in the production hall.
connect business: What mobile communications developments will be implemented next in 5G campus networks?
Jan Busch: With the upcoming 5G release, we as a telecommunications provider have the opportunity to significantly improve the positioning of tools in production halls or material in hospitals, for example. From a technical point of view, this already works to the meter. This is very helpful for many applications, such as locating accessories in hospitals.
For automated production applications such as connected screwdrivers, we need this localization to the centimeter. We are looking forward to offering these solutions and implementing them together with our customers. This will bring us another step closer to Industry 4.0 in Germany.
connect business: From a business customer's point of view, is it still worth waiting, or why is now the right time to set up your own mobile network on the company premises?
Karsten Pradel: Industry is in the midst of digital transformation. In my opinion, anyone who has not yet addressed the digital networking of their processes should do so quickly. Of course, we are all aware of the difficult macroeconomic conditions that companies in all industries are facing. The more important it is to make your own processes more efficient and digital as quickly as possible - for example, with private 5G networks. With our offerings, we see ourselves as part of the solution.

Interview by Joachim Bley
Container for the dynamic page
(Will be hidden in the published article)