Container for the scroll indicator
(Will be hidden in the published article)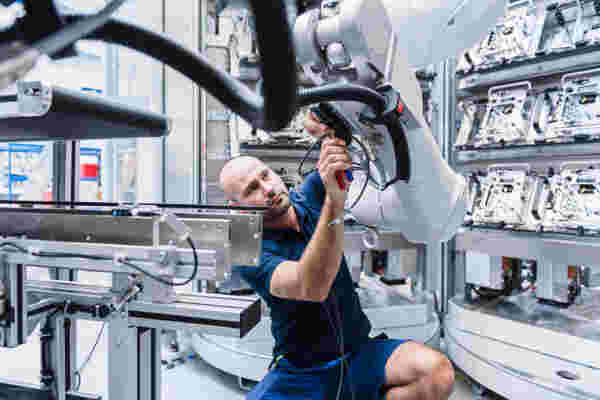 5G Connectivity in the Enterprise
5G as a Driver of Industry 4.0

In addition to consumer business, mobile network operators are also looking after connectivity in companies. In doing so, it's about more than equipping employees with SIM cards and suitable business tariffs. O2 Telefónica provides secure communications solutions for companies via VPN and firewalls. Other offerings for business customers include centrally software-controlled SD-WAN solutions for secure and efficient company site networking.
And that's not all: O2 Telefónica intensifies its engagement in the B2B sector and sees itself as a broadly positioned partner of industrial companies and future-oriented medium-sized businesses. One of the key competencies of an experienced network operator is the provision of high-performance connectivity with complete radio coverage in the production halls and throughout the company premises. The current 5G mobile communications standard is regarded as an enabler of Industry 4.0 and has enormous potential when it comes to establishing new digital applications and achieving productivity advances: among other things, 5G facilitates the massive networking of sensors and devices. Thanks to lower delay times, 5G enables wireless robot control in real time or the use of high-resolution camera images in quality assurance, monitoring and for remote control via monitors in central command posts.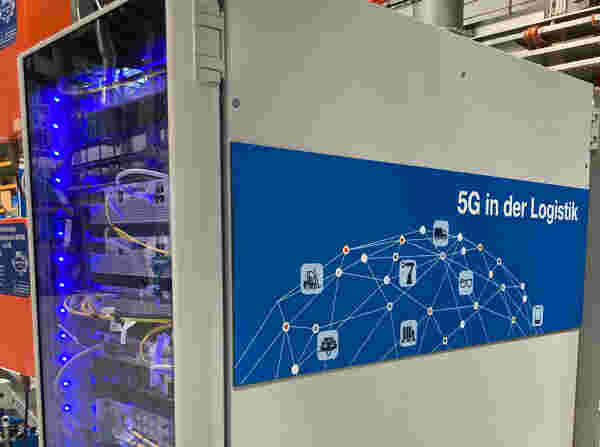 Latest 5G Mobile Private Networks implemented by O2 Telefónica
5G Intralogistics Lab TU Munich and 5G Showcases Hannover Messe

The conditions to improve its competitiveness with new 5G applications are already in place today, as Hannover Messe 2022 in early June made clear. O2 Telefónica had set up a 5G campus network at its booth and demonstrated business use cases. This also included a comprehensive cyber security solution for mobile networked robots. Together with software partner Alias Robotics, O2 Telefónica can extend the high security standards enabled by 5G beyond connectivity, minimizing potential security risks during maintenance and configuration as well.
5G campus networks are an important business topic, and not just at industry trade shows. Automobile manufacturers, public administration, hospitals and universities are already using the current mobile communications standard to develop and test new use cases. The latest example: a department at the Technical University of Munich concentrates on the use of autonomous transport vehicles and automated robotics solutions that optimize the flow of goods and materials on company premises. For this purpose, O2 Telefónica has set up a 5G campus network and released it for operation in July.
The TU Munich can use it to research new intralogistics applications and study how the benefits of 5G technology affect in this area. During the project, O2 Telefónica engineers are supporting the university with technical consulting services.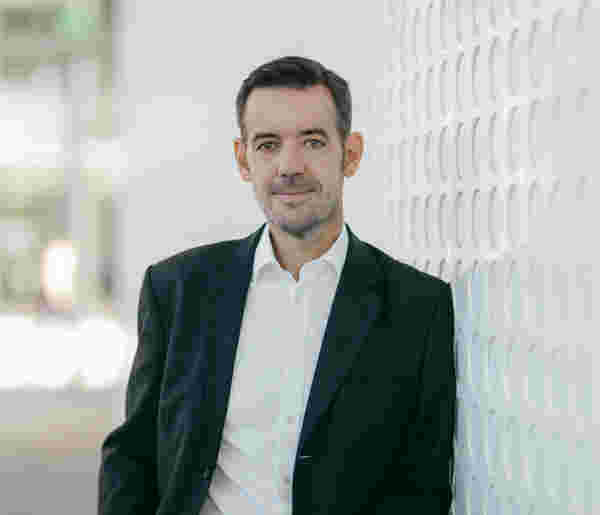 Karsten Pradel
B2B Director responsible for the business customer segment at O2 Telefónica

"Innovative strength and efficient value chains based on state-of-the-art technologies are strengths of German industry. The rapid deployment of the latest mobile communications standard 5G can further strengthen the performance of German companies."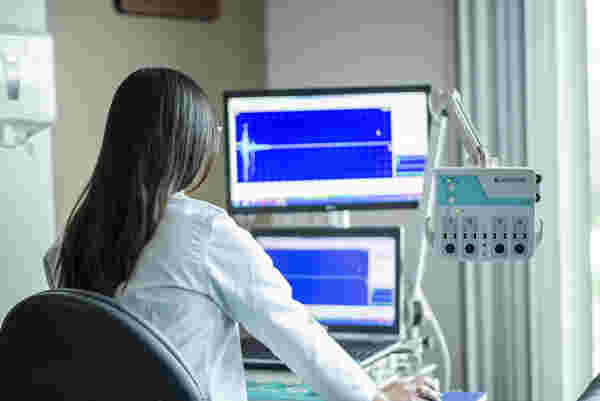 5G Standalone Campus Network in Healthcare Sector
Helios Klinikum Leipzig

There is a shortage of nursing staff in hospitals. The workload for the employees still available is correspondingly high, and in the last two years the Corona pandemic has placed additional demands on them. One of the ways to improve working conditions in hospitals is to relieve staff of routine tasks and bureaucracy with new digital services, so that nurses have less stress and more time for their core tasks, the direct care of patients.
In a government-funded project (5G_eHealthSax), Helios Klinikum in Leipzig has created the conditions for the development of new networked applications by setting up a mobile private network. O2 Telefónica and its partners Huawei and Iconec have built a modern 5G standalone network and implemented first test applications. 5G standalone (5G SA) means that in addition to the radio access network, the core network (5G Core) also complies with the more powerful 5G standard. Former 5G NSA (non-standalone) still has to rely on the core network of the previous generation (4G) at the control level.
The installation was carried out under difficult conditions: The local cellular network for 50 rooms distributed over two buildings had to be set up while the hospital was in operation. The EMC (electromagnetic compatibility) tests carried out had to ensure that any adverse effects on the often vital medical equipment could be excluded. Nevertheless, planning and setting up the first 5G SA campus network for a hospital in Germany took only four months.
The private 5G SA network is in operation since the end of 2021 and will be used, among other things, to record the position data of mobile medical equipment and display the current location on indoor maps. This allows staff to find the medical equipment they need more quickly and take it to where it is needed. The test application that runs on a server directly on site (edge computing), saves time and relieves staff. Other advantages of the connectivity solution: In the future, mobile-enabled medical devices can be wirelessly connected anywhere in the building, even if there is no data connection port available. In general, the campus network will be used primarily for the development of innovative applications and the testing of new use cases in live clinical practice.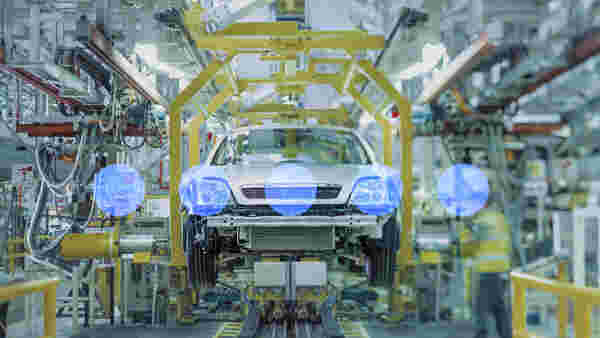 5G Campus Network for Vehicle Assembly
Automotive Example: Mercedes-Benz Cars - "Factory 56"
Mercedes-Benz has been operating one of the most modern automotive production facilities in the world at its plant in Sindelfingen near Stuttgart since September 2020. Among other things, models of the S-Class and electric vehicles of the EQ series are produced in the "Factory 56" - and this more digitally, flexibly and greener than ever before. The use of driverless transport systems increases the flexibility and efficiency of the assembly lines. A photovoltaic system on the roof and other steps to reduce energy consumption helped ensure that the energy supply was carbon-neutral right from the start.
With data rates in the gigabit range, short response times and the ability to intelligently connect machines and plants on a large scale (Internet-of-Things), private 5G mobile networks offer the connectivity that companies need if they want to exploit Industrie 4.0 potential. This is another reason why Mercedes-Benz is operating its own 5G mobile network in the new 30-football-field-sized assembly hall, providing seamless, high-performance radio coverage for automotive production. Here, the premium vehicle manufacturer is testing new pilot applications for secure, wireless networking of conveyor technology and production facilities. The world's first private 5G network in vehicle assembly was planned and deployed by O2 Telefónica in collaboration with Swedish network equipment supplier Ericsson.
How Companies acquire a 5G Campus Network and what they get out of it
In Germany, every company can operate a 5G mobile private network with up to 100 MHz bandwidth on its premises. The frequency range between 3.7 and 3.8 GHz is reserved for this purpose. The necessary radio licenses are issued by the Federal Network Agency. The licensing costs and bureaucracy are within reasonable limits. 5G campus networks usually consist of the radio access network (RAN) including outdoor antennas and often even more compact indoor antennas for seamless indoor coverage, and a core network (5G Core) responsible for smooth communication control.
Compared with other wireless network standards such as WLAN (WiFi 6), the use of locally exclusive mobile radio frequencies promises greater resistance to interference and reliable, uninterrupted radio coverage. In addition, 5G campus networks facilitate the enforcement of strict security policies. But there are other performance benefits as well: The self-contained, localized architecture enables enterprise customers to access wireless advancements such as 5G Standalone (5G SA), including network slicing, earlier. For time-critical applications, computing power can be provided where it is needed on the company premises via mobile edge computing (MEC).
Within the bounds of what is technically and economically feasible, mobile private networks (MPN) can serve higher performance requirements of an innovative business app earlier than in the public networks, which must reliably provide their performance parameters nationwide and for millions of smartphone users. This means that use cases that require a mobile infrastructure with extremely high data rates (eMBB, enhanced mobile broadband) or particularly low latencies below 10 milliseconds (uRLLC, ultra reliable low latency communication) or massive machine type communication (mMTC) can be implemented faster and sooner on the company premises.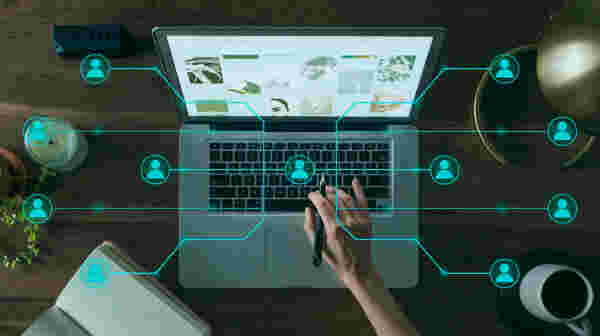 5G Standalone Campus Network for Public Authorities
Public Administration: Dataport in Hamburg
Mobile Data traffic will continue to increase - also due to new applications in public administrations and smart cities. 5G can ensure future-oriented connectivity. In addition to low delay times, the latest mobile communications standard is also designed for the rapid transmission of large volumes of data and the seamless integration of sensors and other devices in the Internet of Things (IoT). Dataport in Hamburg also wants to use these technical advantages for its projects. The IT service provider for public administration employs more than 4,400 people and supports the digital transformation in six northern German states.
Dataport has been operating its own private 5G test lab at the Hamburg site for a few months now. O2 Telefónica planned and built the 5G standalone campus network with network equipment supplier Ericsson. Smart, compact 5G antenna units the size of a smoke detector indoors and shoebox-sized outdoor antennas provide comprehensive mobile coverage on site. A modern 5G core network allows the use of pioneering 5G technologies such as network slicing. This allows the performance parameters of the network to be tailored by software to the requirements of the applications needed.
The IT service provider for public administration has obtained a mobile communications license from the Federal Network Agency for its premises in the C band (3.7 to 3.8 GHz) with the full bandwidth of 100 MHz. The first concrete application scenarios are already being tested. Dataport is examining whether 5G could connect schools, town halls and public authorities without direct access to the fiber-optic network to the public authority state network in a cost-effective and faster way. This would require additional 5G antennas to be installed near the undersupplied sites and connected there via existing fiber-optic lines. Management and control could then be handled by O2 Telefónica's scalable 5G core network.
With its many years of experience as a public mobile network operator and as a partner to companies in the planning, construction and operation of private 5G networks, O2 Telefónica also provides support in all matters relating to site networking. Anyway, the cooperation with Dataport includes intensive engineering consulting. The IT service provider has set itself the goal of using the 5G test lab to gain its own experience with the operation of a 5G campus network. Dataport also wants to use this development environment to test and optimize new 5G applications for government agencies and public institutions.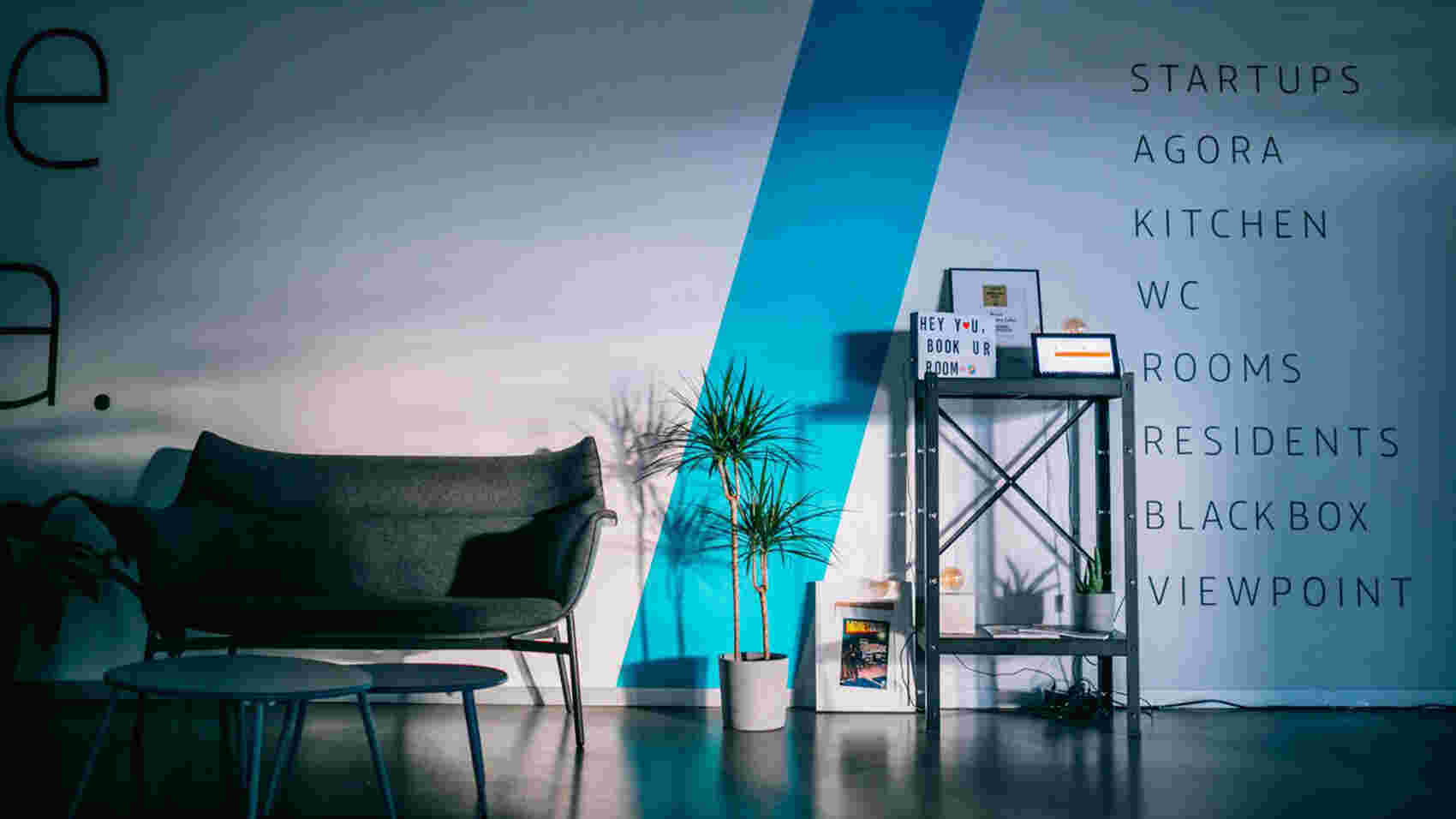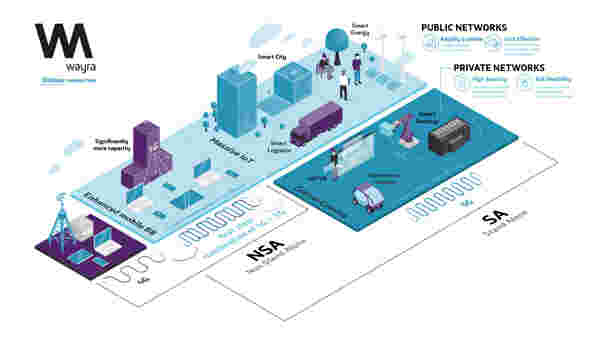 Wayra is Telefónica Group's international open innovation and investment hub. Start-ups and founders from typical areas such as IoT, data analytics, cybersecurity and artificial intelligence are encouraged in various ways. In an inspiring environment, young companies develop innovative, disruptive applications and provide new products and solutions that Telefónica can use internally or offer to its customers. As a benefit the start-up initiative gives access to the resources of a globally active telecommunications group. The best example here is the Wayra 5G TechLab in Munich.
The campus network in Munich, which was open in spring 2021, offers the full bandwidth of 100 MHz and relies on full-fledged 5G (5G standalone, 5G SA). Extremely short latency and fast transmission of large amounts of data are already feasible in the closed, regionally limited mobile networks.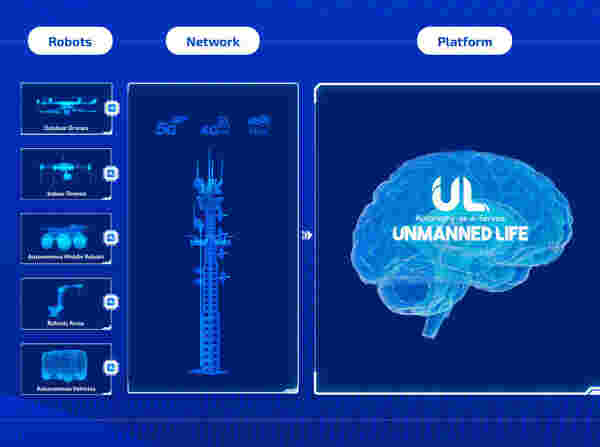 Unmanned Life
...focuses on autonomous robotics and has developed a centralized, intelligent software platform for controlling fleets of drones.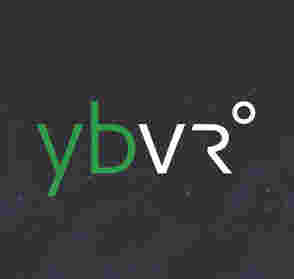 YBVR
...offers new immersive sports experiences during live broadcasts. Its virtual reality app makes it possible, for example, to watch a tennis match from different angles using VR glasses.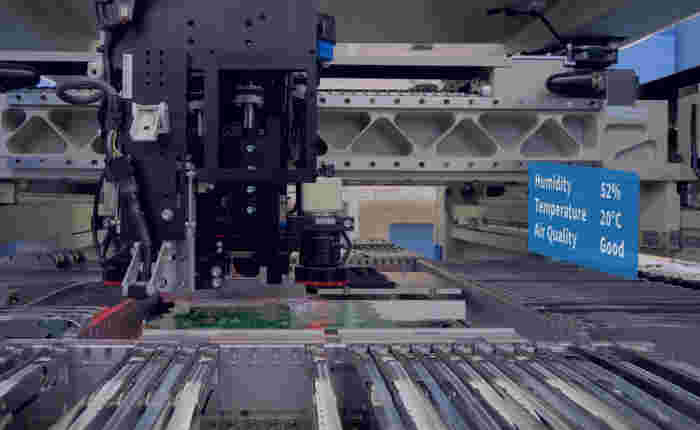 Haltian

...is based in the IoT sector. The startup aims to make building management smarter and the working environment for employees more comfortable. To this end, office buildings are equipped with sensors. This allows relevant data such as room temperatures, air quality and movements to be recorded, transmitted via the mobile private network and visualized on monitors using detailed models of the buildings (digital twins).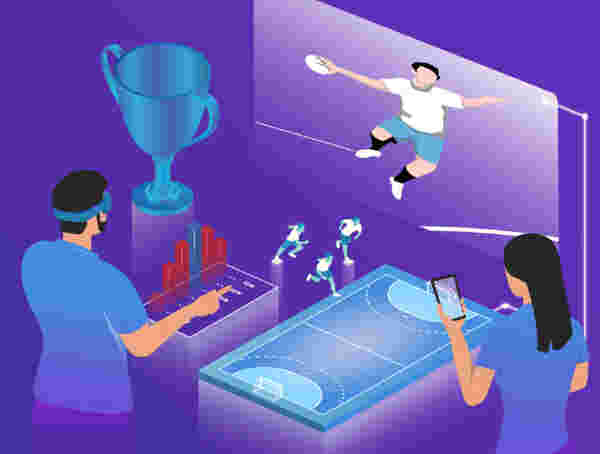 Eyecandylab
The start-up founded in Munich in 2017, enriches video streaming with additional animated product and entertainment content and uses AR (Augmented Reality) elements to create a more immersive experience.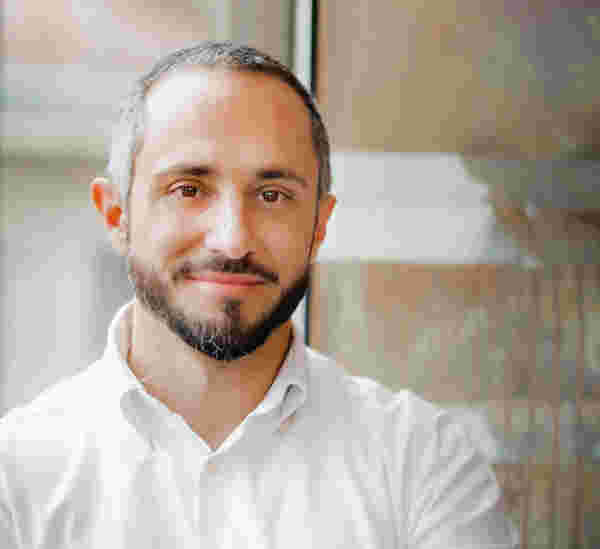 Florian Bogenschütz

CEO of Wayra Germany and head of the new 5G Tech Lab



"With our 5G Tech Lab, 5G applications can be tested live and transferred to commercial use in everyday life. In this way, we are creating space for real innovations. Together with Telefónica Deutschland / O2, we are ensuring '5G - Made in Munich'."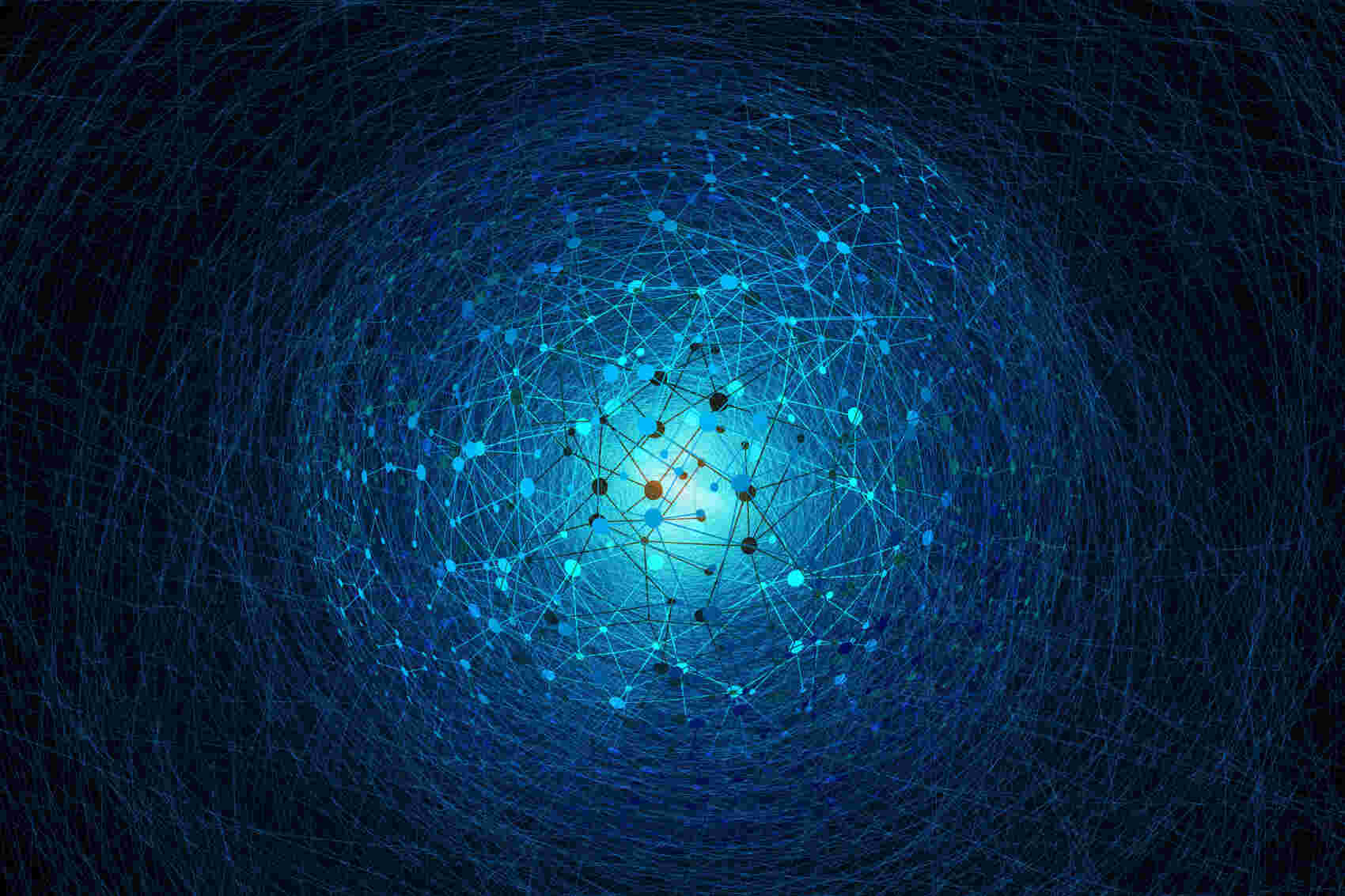 Data rates up to 10 gigabits per second. Delay times in the single-digit millisecond range. Millions of networked sensors and devices per square kilometer. Plus high data security and reliability. Even if the often-described 5G benefits can so far only be achieved in practice at company sites - if at all - at great expense: Like any mobile communications standard, 5G will continue to develop successively – and even more so in closed, independently operated campus networks. Therefore it's only a matter of time before companies will get the specifications they need and will be able to use even more sophisticated applications economically. Regardless of this, the projects presented show that major steps forward in the enterprise are already possible with 5G today.
Regardless of how fast 5G campus networks ultimately evolve: Secure, high-performance and seamless connectivity will be needed by every company that wants to use the digital transformation to its own advantage. With their expertise as public mobile network operators, telecommunications providers support industrial groups and medium-sized companies in planning and implementing their own campus networks - and also when it comes to connecting private mobile networks across multiple company sites.
In the B2B sector, O2 Telefónica sees itself as a central, solution-oriented partner that also supports companies in the development of applications and system integration if required. To this end, the telecommunications group itself offers solutions such as the IoT management platform Kite. The software facilitates SIM card management and the administration of networked devices on the screen. Using suitable interfaces (APIs), Kite can be connected both to cloud platforms such as Amazon Web Services (AWS) or Microsoft Azure and to the IT systems on site (on-premise). Through close cooperation with startups from the Wayra Innovation Hub, O2 Telefónica has a good overview and access to a wide range of 5G applications anyway, which can also help enterprise customers.
Container for the dynamic page
(Will be hidden in the published article)