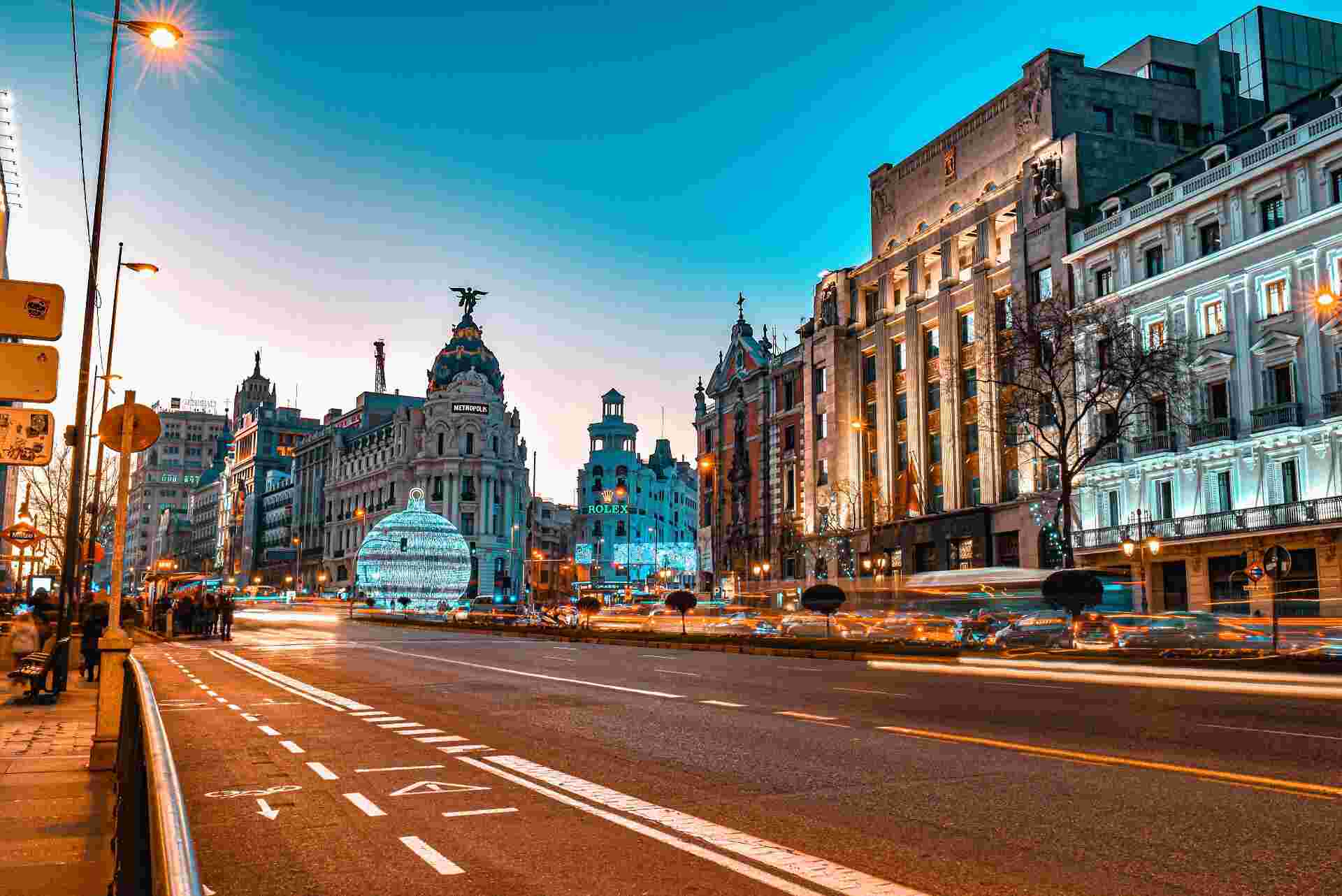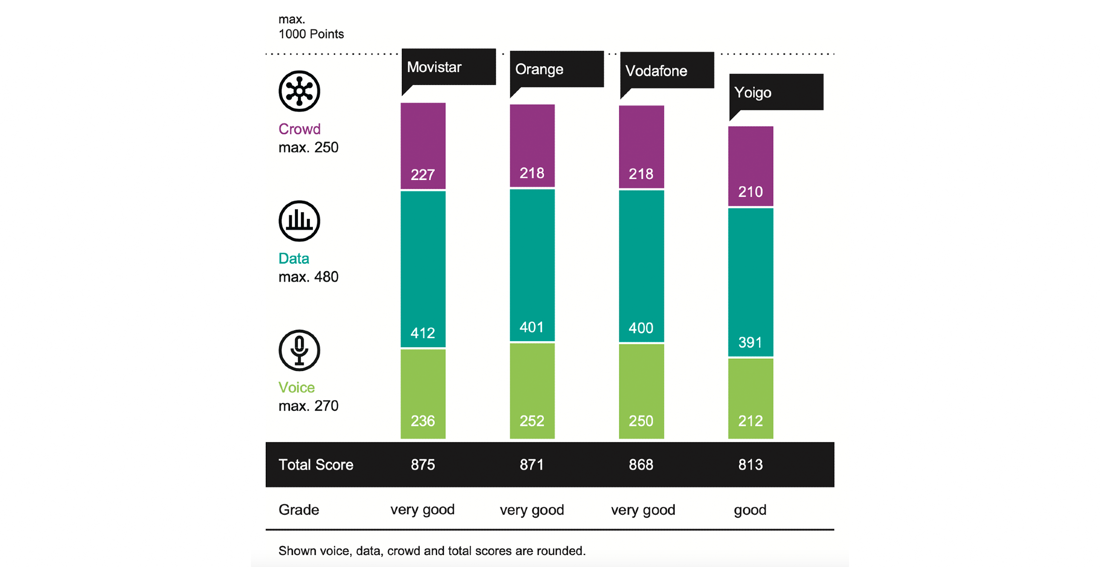 Movistar
In an overall close race, Movistar achieves the first place by improving its score by 15 points over the previous year's results. Movistar achieves the top rank due to the best results in the Data and Crowdsourcing categories. The operator is particularly strong in the data tests in smaller towns and on the roads, which is also confirmed by achieving the best sub-scores in the Download, Upload and Latency categories of the Crowdsourcing.
Orange
Orange basically maintains its very good result from the previous year. Spains second- largest operator is leading in the Voice category and shows also the highest overall Reliability score. In the Data tests, Orange is particularly strong in the cities. Above that, the operator also leads in the Broadband Coverage and Stability sub-disciplines of the Crowdsourcing analyses.
Vodafone
Vodafone also achieves a very good result. It scores on a par with Orange in the Crowdsourcing, sharing the second place in this category. In the Data category, Vodafone is just one point behind Orange, and only two points in the Voice category. The operator shows particular strength in the voice tests in towns and on the roads as well as the crowdsourced HD-voice assessment.
Yoigo
Spain's smallest provider achieves the overall grade "good". It shows an impressive advancement in comparison to the previous year's result (+59 points) and manages to considerably reduce the gap to the larger three operators. Yoigo keeps well up particularly in the Data tests performed in the cities and also in the crowdsourced Latency and Stability assessments.