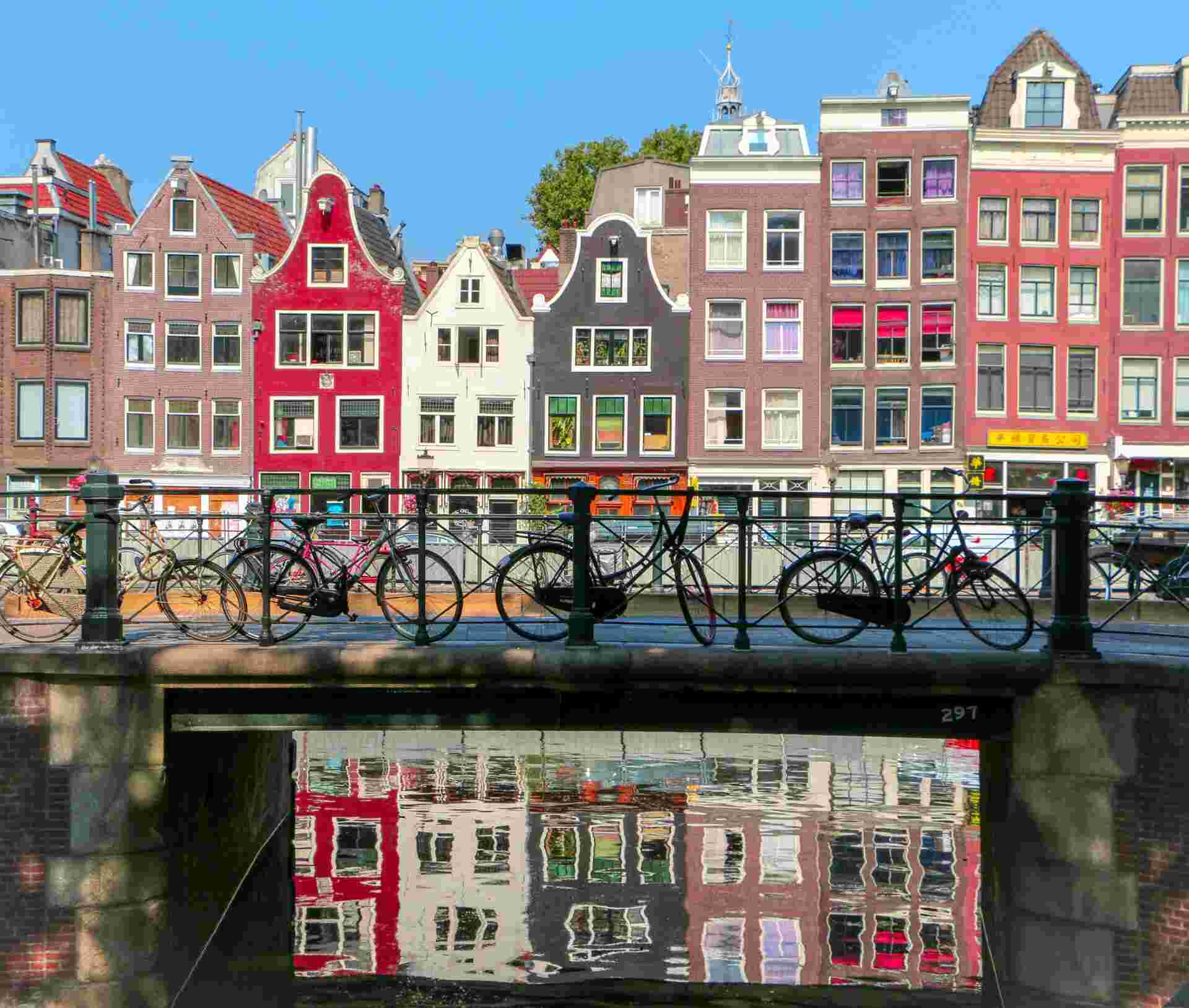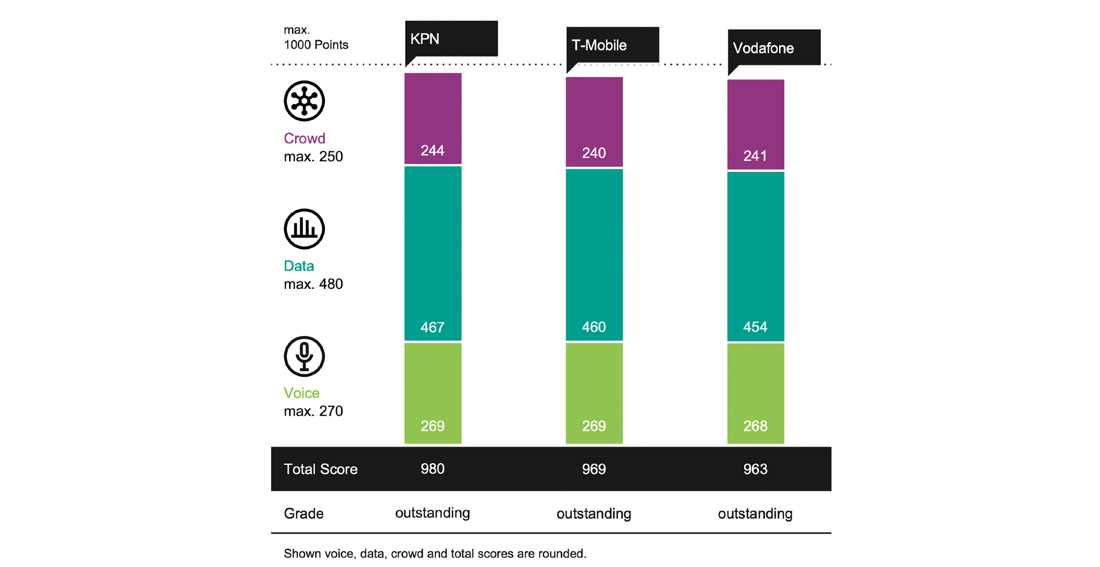 KPN
KPN wins our Mobile Network Test in the Netherlands with the highest score achieved so far in our inter- national mobile network benchmarks. The lead is won with the best results in the Data and Crowdsourcing categories and also with the best Reliability result. In the Voice assessment, KPN scores on a par with T-Mobile, again on an outstanding level. In our separate examplary view on 5G, KPN shows particularly high data rates and a high share of samples with 5G.
T-Mobile Netherlands
T-Mobile Netherlands ranks second with the overall grade "outstanding". In the Voice category, the operator
is co-leading with KPN, in the Data and Reliability assessments, T-Mobile shows the second strongest results in our assessment. In our examplary view on 5G, T-Mobile show a particularly high share of 5G samples on the Dutch roads as well as a good 5G penetration in the Drivetests performed within the big cities.
Vodafone
Vodafone ranks on a strong third place, also achieving the overall grade "outstanding". With a plus
of 25 points over the total score of the previous year's test, Vodafone managed to improve most of all three tested Dutch providers. The operator ranks second in the Crowdsourcing discipline and is leading in the crowd- sourced HD Voice availabilty. In our examplary view on 5G, Vodafone predominantly uses Dynamic Spectrum Sharing (DSS) with LTE.